College damaged by May 31 storm; summer, intersession classes delayed one week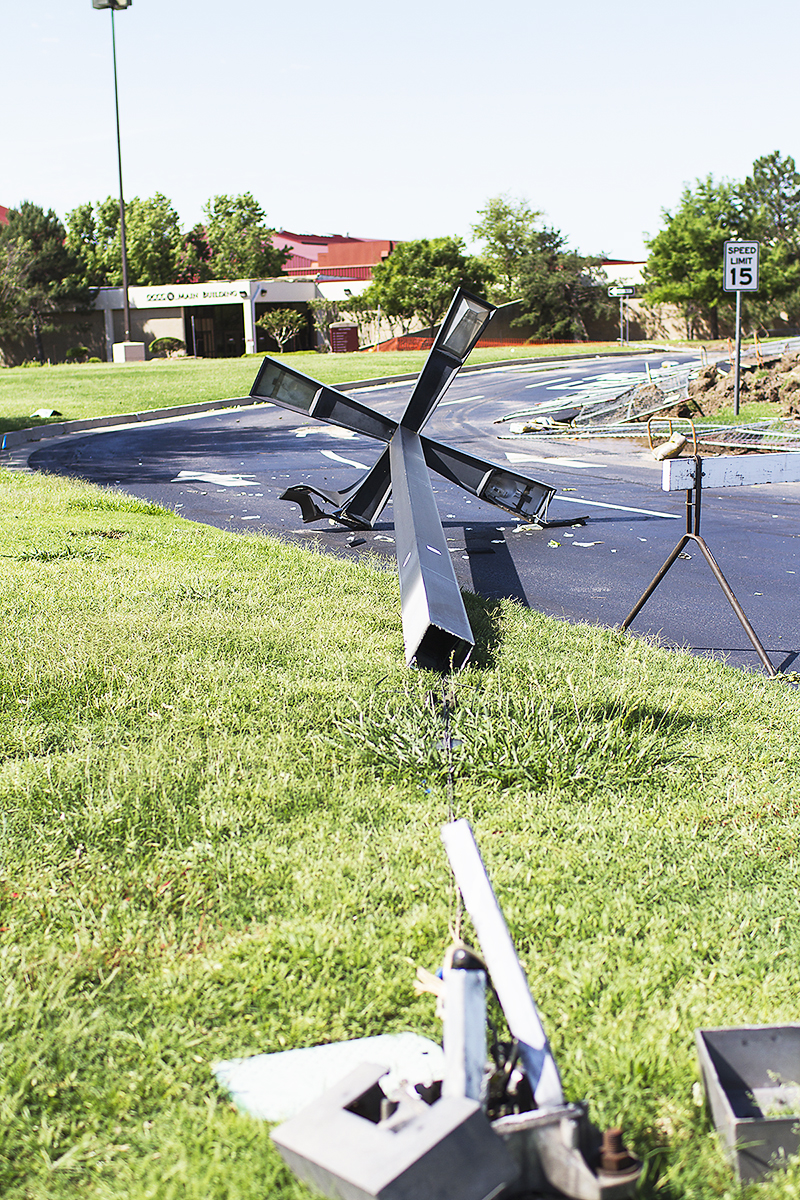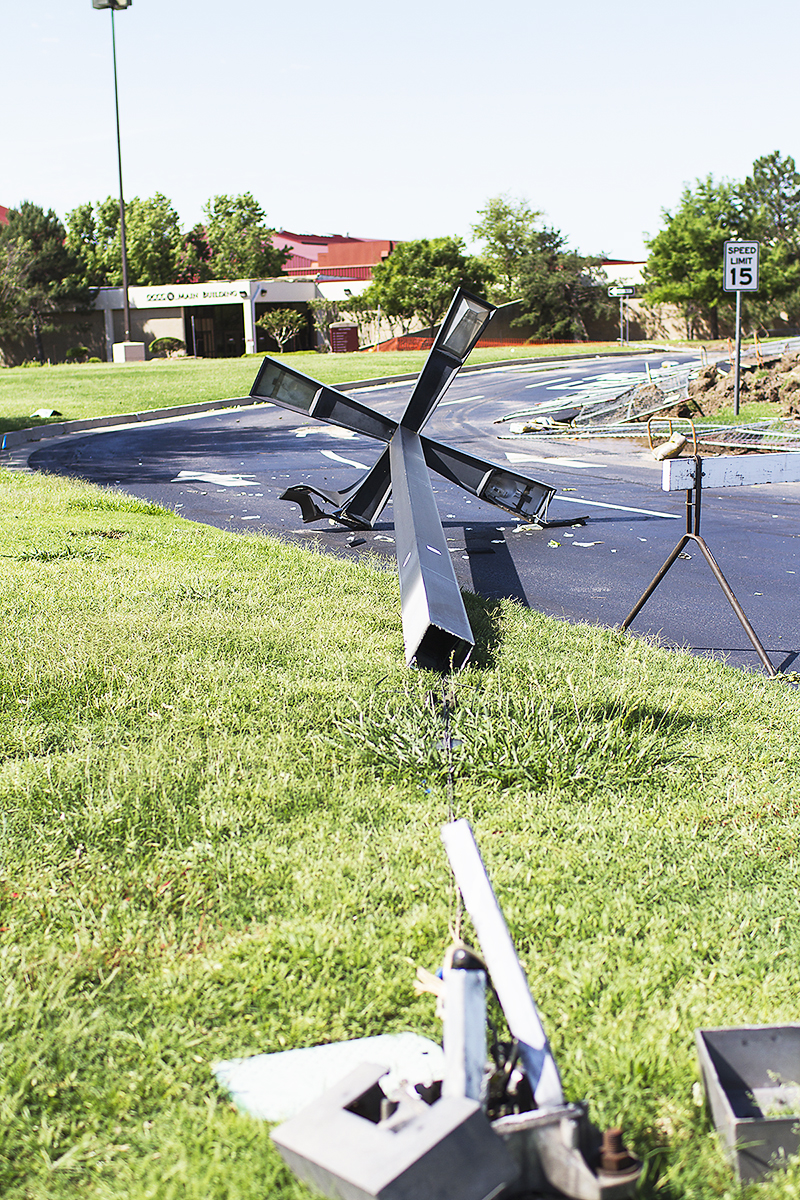 June 2, 2013: OCCC's main campus at 7777 S May Ave. will remain closed through next week, according to an email sent out by President Paul Sechrist at 11:42 a.m. Sunday, June 2. The email, sent to campus employees, said the closing is necessary.
"The main campus will need to remain closed through next Sunday, June 9," the email reads. "Closing for the week will allow the recovery and repair teams to nearly complete their work and allow for a safe and smooth opening on Monday morning, June 10.
Sechrist said summer and intersession classes will still end as previously scheduled and the missed time won't be made up.
"The summer semester, including online courses, that was scheduled to begin on Monday, June 3, is now expected to begin on Monday, June 10. The summer semester, including intersession classes, will still end on the dates as scheduled."
Only the main campus is affected. Other OCCC buildings will open as regularly scheduled and keep their normal operating hours, Sechrist said.
"The Capitol Hill Center and most of the OCCC Family and Communication Education Center (FACE) including the Child Development Center and College for Kids are able to open now and will begin operating as usual on Monday, June 3," Sechrist said. "However, the Adult Basic Education Courses have been postponed until June 10."
Sechrist said some employees would report for work but that would be determined on a case-by-case basis. He said those employees would report to the John Massey Center, not the Main Building.
"If you are called to campus, you will need to report to the John Center Massey Center. Please continue to monitor updates and be prepared to come in if called upon. If you are not called to campus, we continue to ask that you stay away from the main campus.
"Buildings will remain locked and access will be restricted during the cleanup and recovery period.
"I appreciate your continued cooperation and support during this recovery process. If you have questions or comments, please direct them to your President's Cabinet member. Additional updates, if necessary, will be provided through the normal channels."
The Pioneer Online will provide additional updates as they become available.
June 1, 2013: The campus was damaged by last night's storm and will be closed until further notice according to a college alert sent out earlier today.
Several alerts were sent out today: the first, at 12:27 p.m., alerted students the campus is closed until further notice. It also said OCCC's email and website are both down, and asked that no one come to the campus.
A second alert at 12:31 p.m. told of the damage to the college: "Water damage to some buildings on main campus but no injuries. Roof damage to Main Building. No power on campus at this time."
A third email sent at 5:54 p.m. said the OCCC campus is closed until further notice. "Activities and events are canceled. Updates posted on OCCC website, Facebook and CAN system."
Pioneer Editor Chris James was at the campus earlier today and took several pictures of the damage. Those will be posted here as soon as he can get to an area with Internet service and power. He said several OCCC employees were on site to assess the damage. None were available to talk to him at that time.
The Pioneer is attempting to get more information and will post all updates as they become available.
In the meantime, OCCC President Paul Sechrist has posted a message on the college website www.occc.edu.
More photos are available at the Pioneer Facebook page.
If you have any stories or photos you'd like to share with the Pioneer, we'd like to share them with our readers.
RELATED STORIES:
OCCC Recreation and Fitness to remain closed extra week
President, vice president give updates on college reopening
GED graduation ceremony rescheduled
Extent of storm damage revealed
College official waiting to learn cost of damage from May 31 storm
College employee shelters at OCCC during storm
Storm damage means some summer kids classes moved while others canceled
College damaged by May 31 storm; summer, intersession classes delayed one week