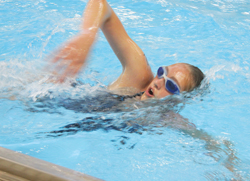 OCCC's benefits go beyond outside of the classroom.
While students attend the college to better their education, opportunities also are given elsewhere, such as the Aquatic Center.
The Aquatic Center has water safety classes that include lifeguard training and water safety instruction for those interested in possible careers within the field, said James Hensley, Aquatic and Safety Training Specialist.
Read More