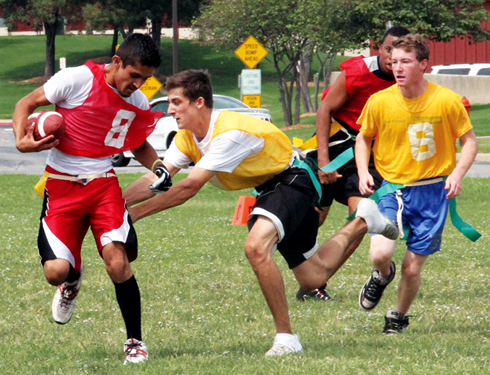 The Thunder rolled over the Smash Brothers 22-6 in the opening flag football game of the season on campus Sept. 17.
But the game didn't start out as a runaway.
In the heat of an Oklahoma summer day, the two teams took the field on the southeast edge of campus in hopes of starting the season off on the right foot.
Read More