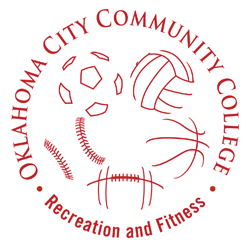 Flag football drama continued Oct. 8, with another nail-biting finish as seconds ticked off the clock.
Trailing 14-8 with under six minutes left to play, the Smash Brothers scored two quick touchdowns to defeat the Spartans 22-14.
On a key third down play, Smash Brothers quarterback Justin Howell found Dusty Rose open on a comeback route.
Rose then raced more than 50 yards for the game-tying score. Zigging and zagging his way down the field, Rose evaded would-be tacklers with spin moves and side steps.
"After the catch, I had lots of open field," Rose said. "I spun off the defender and found a way to score."
A penalty flag was thrown on the play when Rose's flags were thought to be tied around his waist instead of hanging loose. However upon inspection, it was ruled that the flags were placed properly.
Referee Lamonte Harris explained that the touchdown stood because defenders needed to pull down on the flag, instead of pulling horizontally to make the flag come off.
Early in the game, action was back-and-forth.The Smash Brothers scored on their first drive of the game to take an 8-0 lead.
Howell completed short passes to multiple receivers as the 'Bros made their way down the field. Zach Houston caught the short touchdown pass.
The Spartans failed to convert a first down on the subsequent drive, and dropped passes ruined their chances of tying the game before halftime.
Needing to find a spark, the Spartans made a quarterback change at halftime. Franklin Truong took over to reverse the Spartans' fortunes. Truong completed several passes to Austin Hilterbran, including the touchdown pass.
"Austin's probably the fastest guy on our team," Truong said. "No one could cover him."
After an ineffective Smash Bros drive, Troung connected with Hilterbran on a 50-yard pass to give the Spartans a first and goal.
With Hilterbran closely guarded in the end zone, Truong surveyed the field for an open receiver. After a few seconds, he found his center, Donald Worth, open for the touchdown. A failed point-after attempt made the score 14-8.
After Rose's touchdown catch and run, Howell picked off Truong to set up the game winning drive.
"We needed that pick," Howell said. "Without it, they (the Spartans) probably win."
Julian Wright caught Howell's pass in the end zone for the score that proved to be the difference in the game.
With seconds remaining the Spartans hoped for a miracle but came up just short as Truong's last pass was batted down in the end zone as time expired.