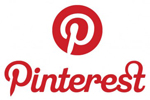 People wanting to get in touch with their creative side may want to check out www.pinterest.com. Launched in March of 2010, Pinterest acts as a virtual pinboard where users can discover and share "pins" that appeal to or reflect their personality.
Users must first sign up. This can be done via an invite from a friend who is already registered, or by registering yourself and waiting to be approved. If you choose the latter, it can take up to two weeks before your account is approved and you can start sharing.
Once registered, users can begin to organize and share their interests. Each user has the capability to create boards and "like" pins they find interesting.
For example, those interested in fitness can create a board named "Fitness" to post all of the fitness-related pins they find. The option is given to post a short comment below your pin. Another option is to "like" a pin. Liking places all of your pins in one place on your page.
So how does one discover pins? There are several options. First, users have the option of following their Facebook friends. To find friends who are on Pinterest, users must go to the drop down menu by their name and select "find friends." Users will then be shown a list of Facebook friends on Pinterest they can follow.
Friends can be followed by hitting the "follow" button by the user's name. The user will then begin seeing their friends' pins every time they access the main page of Pinterest.
Another way is to browse categories. Pinterest categories include interests such as art, food, DIY & crafts, photography, sports and much more.
By selecting a category to browse, users can see pins other users have re-pinned — or shared — into that category.
Once you find a pin you are interested in, click on the pin to be redirected to the website it originally came from.
In case the previous options do not work for you, a search engine is provided so you can search for a more specific pin.
The more you pin, the more people will discover your pins and maybe even follow your pins.
Pinterest is a great way to discover things you are interested in and share that with your friends via social media such as Facebook and Twitter. After spending even a day on Pinterest, I guarantee you will be hooked and maybe even be a little more crafty.
Rating: A
—Erin Peden
Staff Writer
To contact Erin Peden, email onlineeditor@occc.edu.