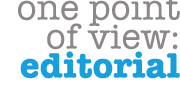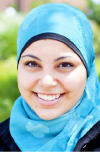 Nadia J. Enchassi
Generally, when people think of alleys, wariness comes to mind. And wariness is exactly what rushed through the thoughts of thousands on the night of Monday, May 21, when shots were fired about three blocks east of the area known as near Thunder Alley, reportedly injuring eight people.
More than 6,000 people were leaving the area after the Thunder beat the Los Angeles Lakers in Game 5 in the second round of the NBA Playoffs.
The sight of people running away from the area — many crying — replaced the just-earlier scene of a blue-clad festive crowd.
Located outside Chesapeake Energy Arena on Reno Avenue in Bricktown, Thunder Alley is known as an enormous, free block party. Besides the interactive games, entertainment stages, concessions and further merchandise, basketball fans gather to watch playoffs broadcast live on the 74-foot wide, 20-foot tall video display on the northwest side of the arena.
With minimum exaggeration, Thunder Alley is the Times Square of Oklahoma. People of all ages, social classes, religions and backgrounds come together for the sole purpose of having a good time. Most are present to cheer on and celebrate one of the greatest of our state's features, the Oklahoma City Thunder professional basketball team. There also are the occasional two or three others present who support another set of players — the opponents.
Since the shooting, Thunder Alley's existence is on the verge of extinction. Opinions about banning the watch parties quickly spread after the nearby shooting. Some believe Thunder Alley should be no more.
Meanwhile, advocates of keeping Thunder Alley alive have differing thoughts about why the shooting occurred.
Some feel the shooting was related to one of the high school graduation ceremonies occurring at a similar time nearby. Some say the lack of adequate security for such a large crowd is to blame. Others simply blame immaturity or booze. But all believe a seemingly isolated incident should not result in Thunder Alley closing.
Despite that, following the incident, Thunder Alley was off limits for a short time. Later, Thunder executives, the mayor, police and other city officials agreed on changes that would ensure Thunder Alley would remain open.
As of now, during playoffs, Thunder Alley will be open— three hours before tipoff. There will be everything there was before: games, music, food and more.
But, once the basketball game begins, the partying ends.
It's sad to think the exceptional experience of watching Thunder players Kevin Durant, James Harden, Russell Westbrook and the rest of the Thunder team alongside thousands of other Thunder fans outside of the stadium setting may now be forever gone.
It's sadder to think that all it took was one bad apple to spoil the whole bunch.
In any case, Thunder Up!
—Nadia J. Enchassi
Community Writer
To contact Nadia J. Enchassi, email communitywriter@occc.edu.