'Twelfth Night' explores love, mistaken identity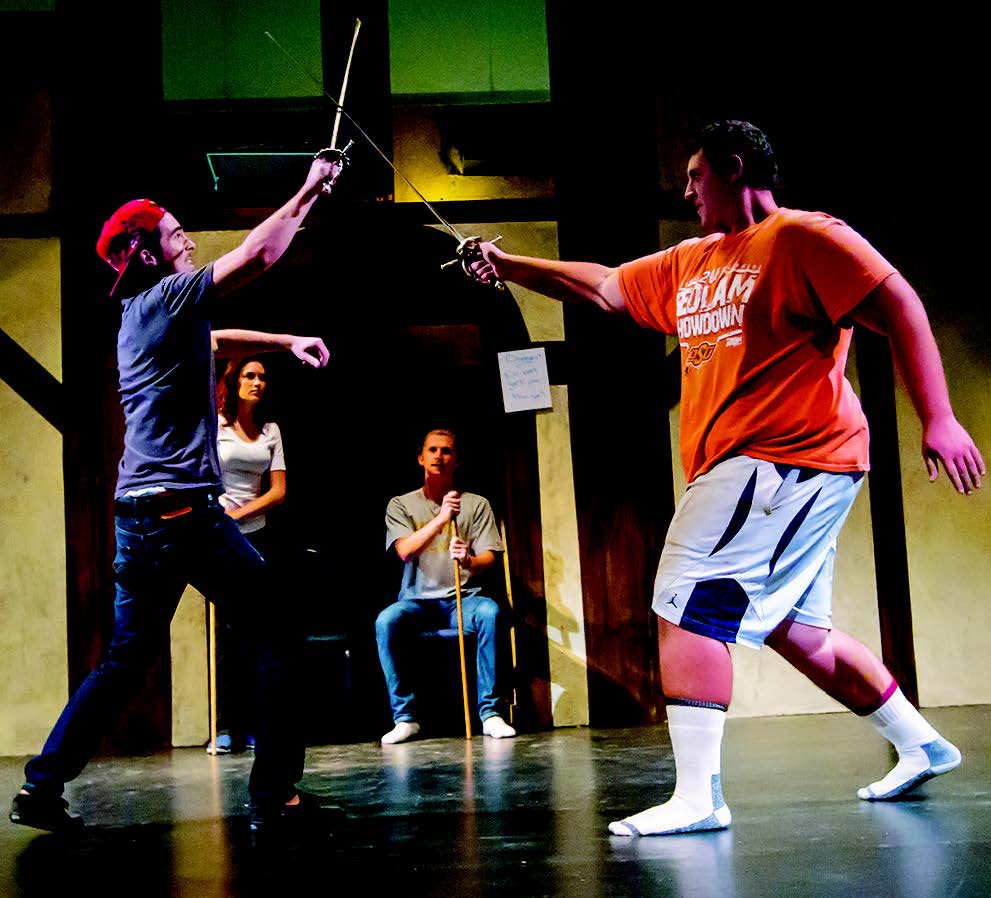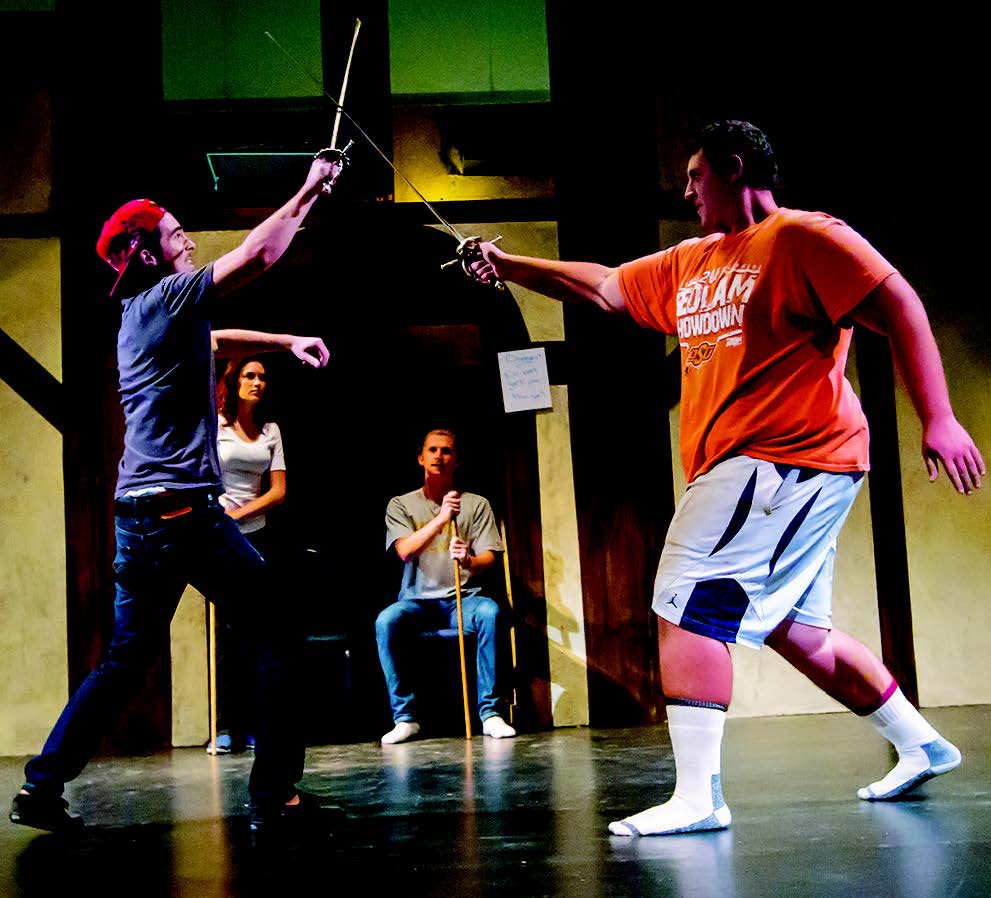 William Shakespeare's comedy "Twelfth Night" will open the OCCC theater season when it is performed at 7:30 p.m. Oct. 4 through 6 in the Bruce Owen Theater.
The production is being directed by theater Professor Brent Noel.
The play will feature many returning performers, as well as actors new to OCCC, Noel said.
Cait Brasel is playing Olivia, a character who finds herself caught up in the middle of all the conflict in the play.
Brasel is in her fourth year at OCCC, double majoring in film and theater, she said.
Brasel said she has worked with OCCC in several productions as both an actor and stagehand.
She is a busy student, acting in plays and films throughout her academic career.
Besides playing a central character in "Twelfth Night," Brasel currently is performing in a film by Film and Video Production majors Andrew McDonald and David McEntire. The film is called "The Way Station" where Brasel plays the role of Anna.
Sophomore Kevin Mann is a psychology major performing in his first role in a campus production. In fact, he said, this is his first play since he was 5.
He will be playing the pompous Sir Andrew Aguecheek in "Twelfth Night.".
Mann said he tried out after he saw a flier for auditions that included non-theater majors, and thought why not?
Mann was very enthusiastic about his academic debut role.
"No nervousness, no stage fright," Mann said. "I got this, let's rage."
The performances will be the first time on an OCCC stage for OCCC's new theatre technical director, John Farrell.
"Farrel grew up with stage techs in his family," said Ruth Charnay, department director for Communications and the Arts..
She said he has experience working backstage and in operations management with the Civic Center.
"Twelfth Night" is a comedy dealing with mistaken identity, romance, and gender role reversal.
The production also features Kensie Leigh Spear, Tia Lasiter, Sebastian Rojas, Elliot Koskie, Lindsay Fritts, Hayden Cosgrove, Michael Cowen Jr., Courtland T. Cato, Nafis Sorowar, and Rian Sanders.
Misty Red Elk, who is finishing her degree at OCCC this year, will be the stage manager and Tasha Bird, a sophomore theater major, is the assistant director.
Tickets will cost $10 for general admission and $5 for students. The Thursday night performance will be free for OCCC students.
"Twelfth Night" is the first of four productions for this school year, Noel said.
The theater season will continue with a performance they are calling "Improv-ing Your Life" as a part of Theater for Social Change on Nov 29 through Dec 1.
"Theater for Social Change is developed out of Theater of the Oppressed by Augusto Boal, and is a way to use theater techniques to examine and question power," Noel said.
The spring season will include the production of the all-female play "Top Girls" by Caryl Churchill, featuring Rachel Iryck as a guest director.
For more information, contact Noel by phone at 405-682-1611, ext. 7246, and by email at Bnoel@ occc.edu.