OCCC graduate lands dream job in radio broadcasting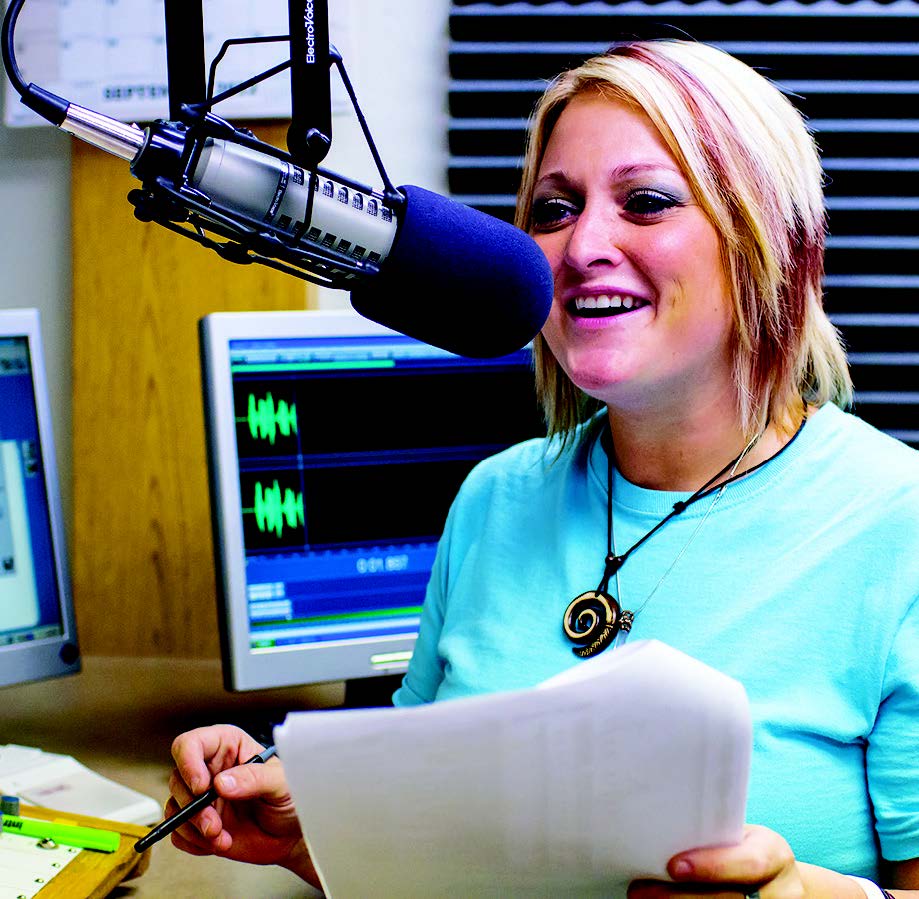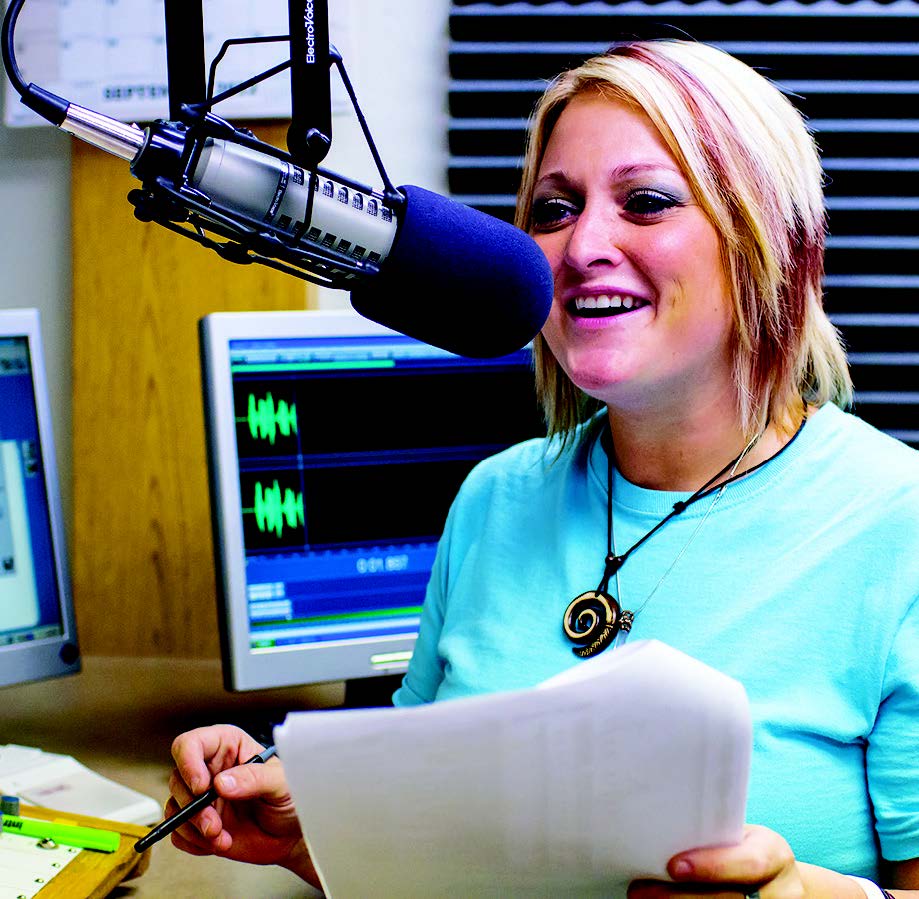 OCCC graduate and former Pioneer videographer Casey Akard is living her childhood dream as an on-air personality on 93.3 Jake FM. Akard said, as a child, she always wanted a career in radio, but didn't think it would actually become a realty.
Now, she credits OCCC with helping make her dream come true.
"Learning under the instruction of professors who were also professionals in the field of study made the biggest difference," Akard said.
"They taught material that was up-to-date and the standard in the industry. They also taught from their own experience, which has also been a guiding light."
Akard said she got the job at Jake FM while trying for an internship at their sister station, KKNG at 97.3 FM. After two days of interning, Akard said she was hired on as a deejay at KKNG and after a few months was moved to Jake FM for the midday airshift.
Besides being on air, Akard is a production assistant and oversees social media for both Jake FM and KKNG, emcees events for both stations, and has recently designed T-shirts for Jake FM. She said she also is about to go nationwide with a commercial she not only produced but stars in that will air on the radio stations.
In addition, Akard said she gets to use the video skills she honed at the Pioneer to shoot videos for the station's website of country artists who come into town.
"I never thought I'd still be doing the video stuff in radio," she said. "There is a major media integration happening in broadcasting. It's kinda the nature of the business."
Akard recalled a student field trip to a local radio station where the deejay told her class radio is a job for nomads, and one where it is almost impossible to land a job in the same market you live in.
"Basically, it was a very discouraging visit," she said, "and I pretty much gave up on my dreams. But I decided I would go on with broadcasting even if I would never get where I wanted to be."
After the field trip, she emailed Mass Media Communications Professor Gwin Faulconer- Lippert, because she said she felt lost at that point.
"She encouraged me to keep on keepin' on. In fact, I believe she said, 'rock their world.'"
When asked about Akard, Faulconer-Lippert said she is proud of her success.
"The blessing of being a community college professor is that you meet students where they are. They come in and you see all their potential. Then you get to help them find their passion. Casey Akard has found her passion and we're all benefiting from it."
Akard had one last piece of advice for the students coming up behind her.
"When someone tells you something isn't possible or that you'll never be able to do something, let their 'no' be your motivation to say 'yes I can.' I am where I am now because I refused to believe I could never do it," she said.
"Each day I go to work, I am living my dream. Everything I could ever want to do I have already done. That sounds corny, but it's the truth."
To contact Chris James, email pioneerphotog@occc.edu.