Student Life seeking volunteers to go to Regional Food Bank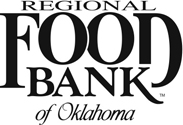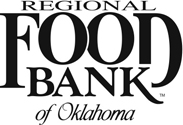 OCCC students, faculty and staff still have time to register to serve at the Regional Food Bank, Student Life Director Erin Logan said.
Logan said she would like to see more faculty and staff volunteer so they can see how great OCCC students are.
"Every single service trip I have ever attended in the seven years I've been here, the agency that we work with tells us we're one of the best groups to volunteer with them," Logan said. "We finish all the tasks early most of the time, the students are dedicated and they work really hard. It's a very positive experience for everybody."
Students involved in Civic Honors also can count the volunteer hours toward their portfolio, Logan said. She said there are many service learning trips throughout the semester that give students the chance to work as a team.
"The students who do service on this campus are such true, genuine leaders and they set such an awesome example that it's just amazing to me."
Volunteers will meet at 8 a.m. Saturday, Sept. 18, at the Student Life office to sign waivers. The group will then travel in the college van to the site where they will volunteer from 9 a.m. to noon, before returning to campus.
The registration deadline is Friday, Sept. 17. For more information or to register, email Student Life at studentlife@occc.edu or call 405-682-7523.