Library study rooms provide all students need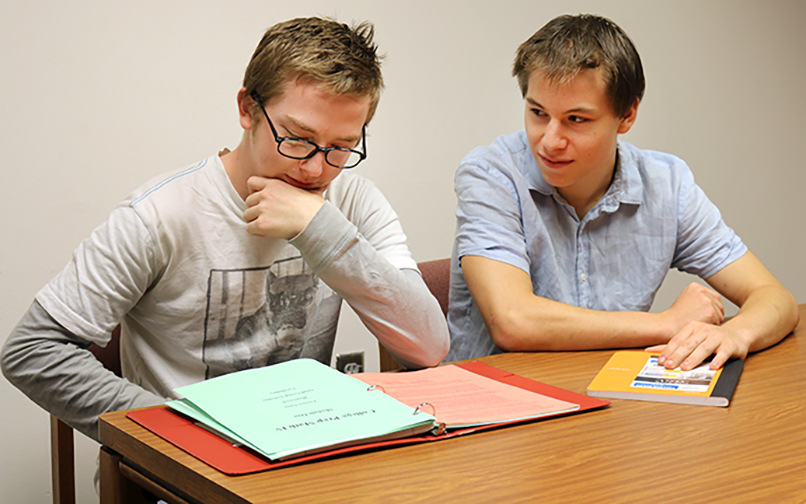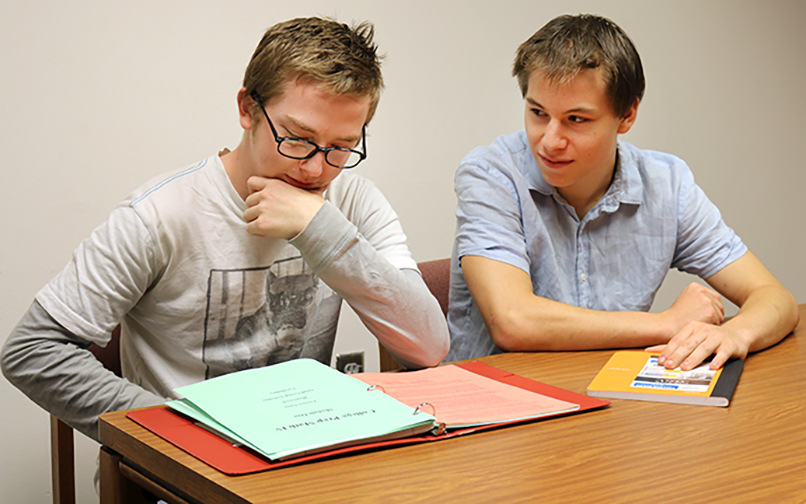 Students looking for a quiet place to study with friends should consider using the study rooms in the OCCC library, said Circulation and Reference Librarian Ann Raia.
The library has eight study rooms — two on the first floor and six on the second floor, she said. The second floor encourages students outside the rooms to remain quiet.
Raia said the rooms are built to accommodate anywhere from two to eight people studying at any given time.
Different types of rooms are available as well, Raia said.
"We also have a collaboration room.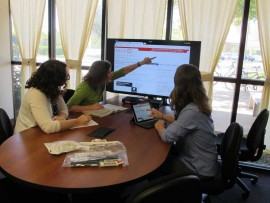 "The collaboration room has equipment that allows you to hook up your device of choice to a screen."
Raia said students are provided with a cable kit for the collaboration room that enables them to hook up their different devices.
Some rooms also come equipped with dry erase boards, she said, with erasers and markers available at the circulation desk.
While all of the rooms are first-come, first-served, Raia said, the library also accepts reservations for up to two hours. Students can call in those reservations, she said.
"If no one else is scheduled after you, then, you're free to hang around as long as you want," she said.
For more information, contact the Library Assistance Desk at 405-682-1611, ext. 7251.