Some part-time profs question pay scale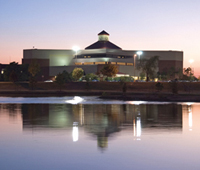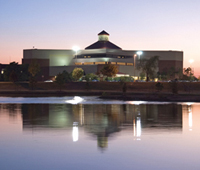 With more than half of all OCCC classes — close to 55 percent — now being taught by adjuncts, some of those adjuncts are questioning whether they are being paid fairly for their work.
"All adjuncts are paid the same amount of $640 per credit hour," said OCCC President Paul Sechrist.
"The amount of actual pay to individual adjuncts will vary due to the number of credit hours per course and how many courses taught."
And that rate makes OCCC adjuncts the highest paid of any two-year college in the Oklahoma City metro area, with Rose State coming in second at $630 per credit hour, followed by OSU-OKC at $600 per credit hour, Sechrist said.
He said it also places OCCC adjuncts as the second highest paid of any two-year college in the state.
But that's not nearly enough, said an adjunct professor who asked not to be identified.
He said in order to make a living as an adjunct, a professor has to take on at least four classes a semester, he said, and some take on as many as nine.
"At that point it becomes a question of quality," the professor said.
"Grading 80 to 90 papers a week takes a lot of time and it's difficult to keep up the quality of the education offered to students."
MaryBeth McCauley, English professor, agrees that it's difficult to make a living as an adjunct.
"But most of the adjuncts I know teach for the love of teaching," she said. "When I was an adjunct, I worked at another job as a way to pay the bills and taught on the side."
Lisa Cox, certified rehabilitation counselor, agrees with this sentiment.
"I'm pleased with the salary I receive but it is just a supplement to my full-time job as I only teach one class and don't have to depend upon the money to make ends meet.
"I do it because I love it and the amount of the salary isn't really an issue for me."
But it also comes down to a question of dignity, said the unidentified professor.
"I bring my best to this job. I work hard to make sure my students get what they need.
"So why can't I get the basic recognition of being paid a living wage for my work?"