Professor says save water, save the planet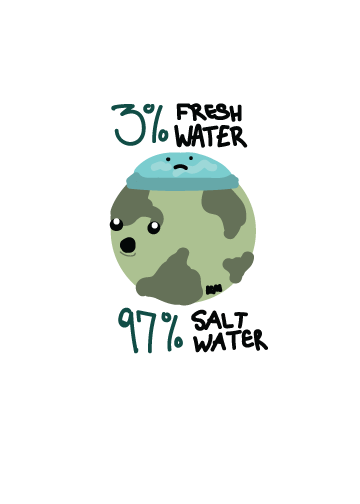 Saving water can be done one gallon at a time, if people would be willing to make minor adjustments in their daily lives, said geography Professor Julie Rice-Rollins in a speech on campus Nov. 12.
She asserted that only 3 percent of the Earth's surface is covered by fresh water.
Statistics show that the average American uses 85 to 100 gallons of fresh water each day in activities like flushing toilets, bathing, washing clothes and dishes.
Her speech is part of a year-long project sponsored by the OCCC library to encourage as many students as possible to read a book called "Water Matters." The nonfiction book is comprised of a series of essays on water awareness and conservation.
Free copies of the book can be obtained at the library.
Rice-Rollins noted in her speech that more than 15 percent of the Earth's population has no access to fresh and clean water.
The U.S. is fortunate to be able to provide clean water to almost every resident at low cost, she said. The small price may be one reason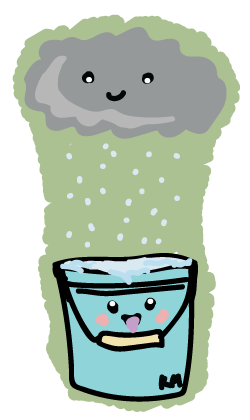 Americans are careless in their use of water.
She suggested some steps that all people can take to reduce the amount of fresh water they use.
For instance, if Americans ensure that they turn off the faucet while brushing teeth, each person will save an average of 2880 gallons of water in a year, Rice-Rollins said.
Also, instead of people buying bottled water, it is advisable to refill and reuse the plastic bottles since each one-liter plastic bottle requires seven liters of water to produce.
It is also important to buy recycled paper products, the professor said, as they require less water in their manufacturing.
Rice-Rollins advised homeowners to install low-flow shower-heads as they would save 4500 gallons of water per individual in a year.
The professor emphasized that watering lawns in the morning or evening, as opposed to the heat of the day, would save 4500 gallons of water annually.
The choice of a vegetarian meal once a day could save 171,000 gallons of water per person in a year, she said.
The dishwasher also can save 2860 gallons of water if people would use the lower setting and run it when it's full, Rice-Rollins said. Leaky toilets should also be fixed or replaced to avoid wasting water, and this could save up to 200 gallons of water.
In summary, Rice-Rollins stressed how a family could conserve water in their homes. She recommended installing high-efficiency toilets, high-efficiency washer and dryer, and planting native Oklahoma species in flower beds.
Although the installation of high-efficiency toilets is costly, Rice-Rollins said, they use up to one third less water than conventional toilets.
The consumption of less water would compensate for the cost of installing the high-efficiency toilet in two years, she said.
When at the bathroom and kitchen, people should take precautions to avoid letting the water run when it is not in use.It is also important to always remember to take short showers of approximately four minutes as it saves 20 to 40 gallons of water each time, Rice-Rollins said.
For more information, Rice-Rollins can be reached at 405-682-1611 ext. 7382 or by email at jrollins@occc.edu.
---
"Water and Human Rights" with Professor Stephen Morrow, noon to 1 p.m., Monday, Feb. 8, CU3.
"Oklahoma Water" with Oklahoma Water Resource Board's Matt Rollins, noon to 1 p.m. Monday, Feb. 29, CU3.
"Oklahoma and Metro Area Water Issues" will be addressed by Logan Layden, a reporter for State Impact Oklahoma and KGOU's National Public Radio,  noon to 1 p.m. Wednesday, March 23, in CU3.
"OKC Watershed Protection" with Andrea Shelton, city of Oklahoma City's Storm Water Division. 12:30 to 1:30 p.m. Thursday, March 31, in CU1.
"Economics and Your Water Footprint" with Professor Charles Wayne Myrick., 12:30 to 1:30 p.m. Tuesday, April 12, in CU3.