Many campus clubs for students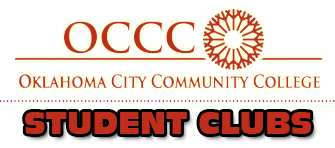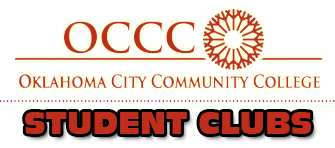 From the religiously devoted to nonbelievers, campus clubs offer many choices for students. Those seeking to get involved on campus can explore the gamut of active clubs at the club fair Wednesday, Jan. 27, and Thursday, Jan. 28.
Active clubs will set up informational tables at the club fair from 10 a.m. to 6 p.m. on Wednesday, Jan. 27, and from 10 a.m. to 2 p.m. Thursday, Jan. 28, in the General Dining Area Lobby.
Agnostics, Atheists and Freethinkers President Trey Gourley said his club is currently one of the more active clubs on campus. He said the biggest draw to any students looking to join a club is the open and transparent atmosphere AAF strives to create.
"[AAF is] a great environment. I love [it]." Gourley said. He said that no other club on campus is as welcoming a place as AAF.
"Right now we're really as open as it gets as far as ideas go," Gourley said.
If one is looking for religious clubs, the college has several to offer.
The Baptist Collegiate Ministries provides Christian fellowship on campus and Christians on Campus offer frequent Bible studies and community outreach.
There are also many clubs on campus working toward advancing different OCCC student populations.
The American Association of University Women is active on campus as well. The national organization promotes equality for women and girls throughout OCCC and the community.
The Black Student Association has a chapter at the college that serves to promote awareness of African American people and culture.
The Hispanic Organization to Promote Education works to advance cultural awareness of the Latino community at OCCC.
The Native American Student Association promotes the advancement and engagement of different tribes and indigenous people on campus.
Students looking to forge networks with alumni can join the Future Alumni Network. The club facilitates OCCC past and future graduates to maintain relationships outside of their schooling.
For students looking to network in their fields, there are many occupational clubs on campus.
Students interested in health professions have many different clubs available to them. Professional clubs help students build networks in their prospective fields. The Health Professions Club, Nursing Student Association, Speech Language Pathology Assistant Organization, Student Emergency Medical Science Association, Student Occupational Therapy Association, and the Student Physical Therapy Assistant Organization all support students be engaged with their representative fields.
Additionally, Engineering Club and Cyber Club are available to those studying either engineering or cyber security.
For a full list of available clubs on campus visit the Office of Student Life. Visit www.occc.edu/studentlife/clubs for club information and contacts.