Professor advocates sport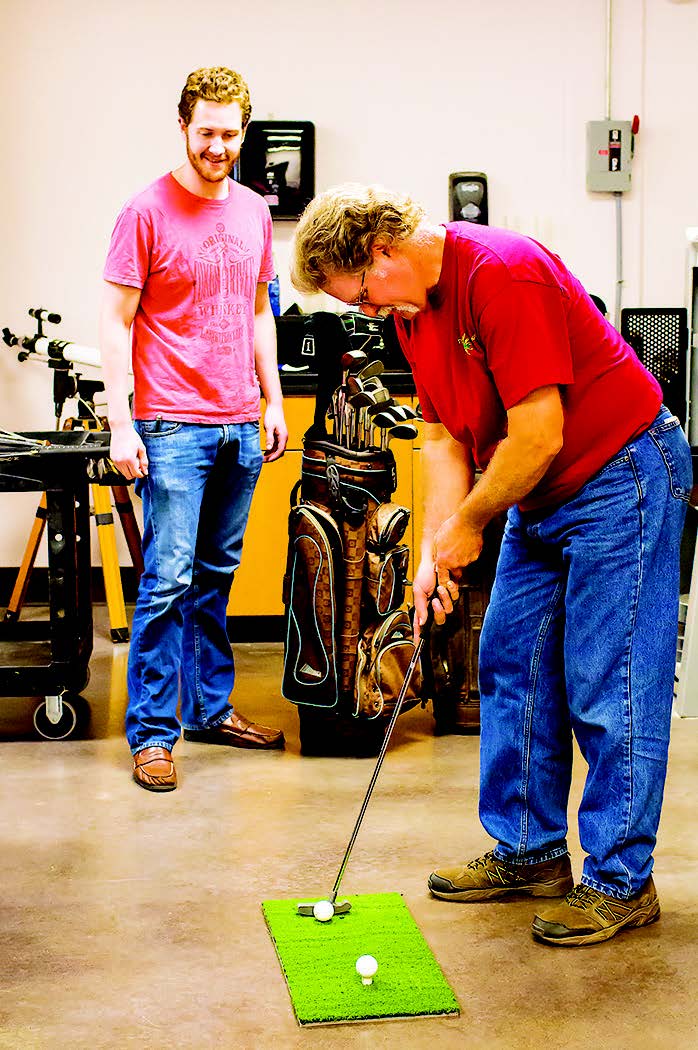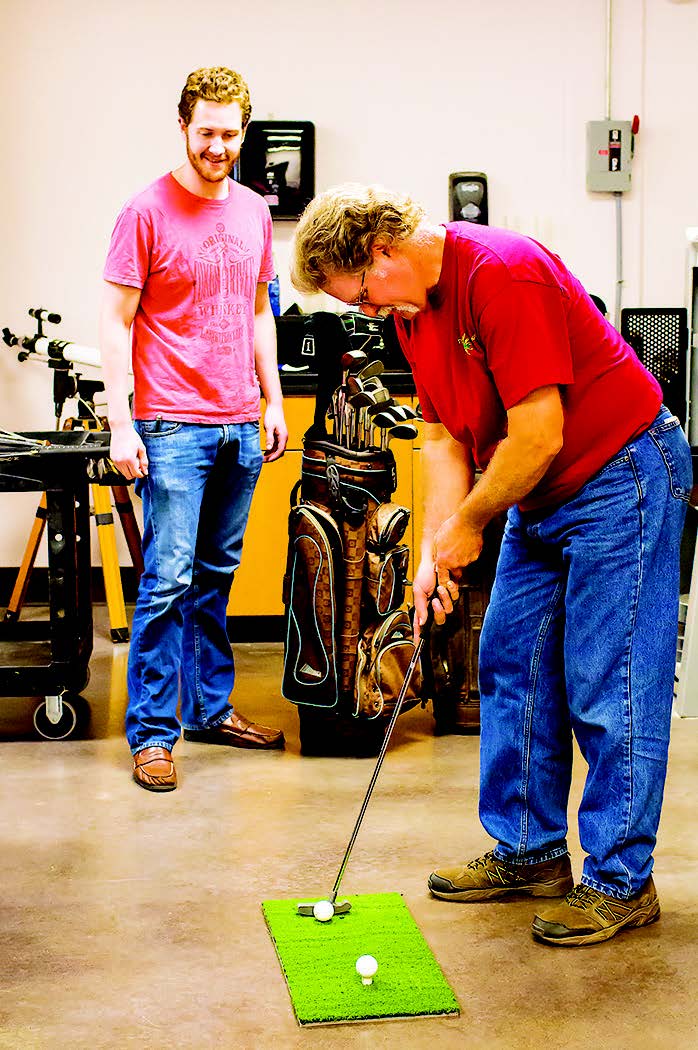 Physical Science Professor Gary Houlette uses golf as a teaching tool with the OCCC Engineering Club. Houlette has no background in golf but he believes golf is a sport that has many advantages for students.
"Golf is one of those sports you can play all your life," Houlette said. "For young people there are so many business opportunities on golf courses."
Houlette said that golf can help improve communication skills and also open up possible opportunities.
Houlette said he has already seen the benefits of his new found appreciation for golf, through former students.
"Last spring, one of my engineering students signed up for a golf tournament at OU, even though he wasn't very good," Houlette said.
"He ended up being paired with a guy who works for Chesapeake and they got to know each other and the next thing you know the student has an internship at Chesapeake.
"Sometimes people will sit and talk to you just because you have a golf club in your hand," Houlette said.
Engineering Club members and engineering majors Harrison Schroer and Joshua Woodard both said theyhave taken a liking to the new hobby and have began to take advantage of the facilities near OCCC.
"It's great," Schroer said.
"We go to Earlywine golf course about twice a week. We just take a break and are back here within 45 minutes." Schroer said.
Woodard said he is enjoying the experience but understands there is a lot of development to do in golf.
"It's fun, but there is just alot that goes with it," Woodard said.
Houlette said he wants to get rid of that attitude immediately.
"It's not about being good or not," Houlette said. "It's good to just go out there and knock that little white ball around."
This is the first year the Engineering Club has started playing golf, but Houlette said he has big plans for the club in the future, with help from the OCCC community.
"If anyone on campus has a set of old golf clubs that they would like to donate to the club, that would be great," Houlette said.
"There are a lot of good golfers on campus including faculty and staff.
"What I would like to do is ask them to come play with the students, not only for the golfing experience but also its about developing communication skills, and that alone can open up so many doors." he said.
If you would like to donate equipment or help instruct, contact Gary Houlette at ghoulette@occc.edu, or by calling 405-682-1611, ext. 7272 You may also contact Engineering Professor Greg Holland at gholland@occc. edu, or by calling 405-682-1611, ext. 7163.
To contact Brandon Willis, email sportswriter@occc.edu.