Movie offers family-friendly fun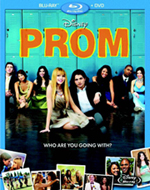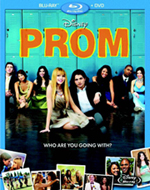 Disney has always been synonymous with family-friendly fun.
In recent years, however, that family-friendly fun is no where to be found in flicks like "High School Musical" and "Hannah Montana," which amuse the tween crowd but leave the rest of us cringing.
And then, there was "Prom," released on DVD and Blu-ray Aug. 30.
As simple as that title might seem, don't let it fool you — for a movie revolving around a high school dance, this one sure has a lot of heart.
After a fire destroys the prom decorations she poured her heart into creating, overachieving senior Nova Prescott (Aimee Teegarden) is saddled with an unsympathetic bad boy to help her rebuild.
That bad boy is Jesse Richter (Thomas McDonell), whose character goes much deeper than his leather-wearing, motorcycle-riding persona first lets on.
Anyone who has ever seen a romantic movie or heard the story of Romeo and Juliet can probably guess how Nova and Jesse's story will end, but it's a sweet, enjoyable ride.
Even if you're not a sappy romantic at heart, don't worry: "Prom" isn't all rainbows and butterflies.
While the movie may focus on Nova and Jesse's budding relationship, "Prom" also includes a handful of side stories about other characters.
These b-stories range from the silly, such as blissfully clueless Rolo (Joe Adler) preparing for a date with a supermodel, to the serious, like presumptive prom queen Jordan (Kylie Bunbury) struggling with her longtime boyfriend's infidelity.
Such topics aren't the norm for Disney — and that's what makes "Prom" stand out.
It's great for parents seeking healthy alternatives to shows like "Gossip Girl" and "Pretty Little Liars" — shows that are marketed towards teenagers but contain sex-soaked, booze-laden storylines that might as well belong in an R-rated horror flick.
But even though "Prom" is suitable for teens and tweens, it is perfectly enjoyable for adults, too.
Especially if you're sick of how every movie nowadays is full of smut that producers try to pass off as a work of art.
So save the date — or at least an hour-and-a-half of it — and grab a copy of "Prom" at your local Blockbuster or Redbox.
Don't worry: Nobody breaks out into a musical once the credits roll.
Rating: A
To contact Whitney Knight, email onlineeditor@occc.edu.