Institutional Advancement Assistant retires after 23 years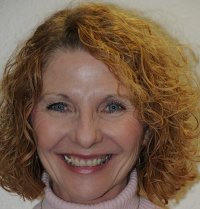 Paula Whitehead
After 23 years, OCCC is bidding farewell to Institutional Advancement Assistant Paula Whitehead on Friday, Sept. 30.
"I've really enjoyed being here at the college," Whitehead said. "I've made a lot of really good friends here."
Whitehead has a three-month old-granddaughter, and when she retires will be taking care of her, she said.
She began working for OCCC in 1989.
An all-college reception to "thank Paula … for her service to OCCC and to wish her well in her upcoming retirement" will be held from 2 to 3:30 p.m. today in the Oklahoma Room, said President Paul Sechrist in an email.