'Biggest Loser' to speak on campus Oct. 6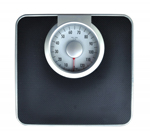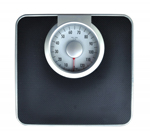 greenphile/
FreeDigitalPhotos.net
Danny Cahill, Oklahoma native and winner of season eight of NBC's series "The Biggest Loser," will speak at OCCC Thursday, Oct. 6, as part of Student Life's Campus Voices Lecture Series.
Originally from Midwest City, Cahill has lost 239 pounds since first arriving at "The Biggest Loser" ranch in 2004. He was named "The Biggest Loser Ever" in 2009 by losing 55.58 percent of his body weight.
According to his website, the tipping point in which Cahill realized his weight was a problem was when his 7-year-old daughter said, "Daddy, you are my hero and I want to be just like you! I want a belly just like yours!"
Since winning, Calhill has also appeared on numerous television and radio shows and has managed to keep the weight off.
The reaction to the news of his appearance has been positive with excitement from fans and non-fans alike.
"I love him," said Kristen Hall, academic specialist for TRiO. "The thing I remember most is that he had on a (University of Oklahoma) hat on the show."
Nursing major Sanaa Qarqour said she admired his tenacity. "He has a certain la Volanté," she said. "If you really want to do something, nothing is going to stop you. And he has that."
The largest reaction however is speculation about the content of his presentation.
"I think it could be beneficial," Antwan Leon, political science major, said. "Obesity is a major issue in Oklahoma and this gives students a face."
Kevin Fink, Employment Services coordinator and leisure studies advocate agrees.
"We were recently ranked the sixth-most obese state," Fink said. "It's important that he transmits what he learned about nutrition and how to maintain the weight."
Ardy Burger, physical therapy assistant and pre-nursing major, said she hopes she can apply his ideas in her own life.
"I hope his talk will show me how to get my own strategy started … Then I can have a strategy for the rest of my life," Burger said.
The event will kick off with a conversation with Lisa Mosley, a contestant from season 10 and OCCC alumna, at 12:30 p.m. in 1X3. It will continue with a special introduction by her at 2 p.m. in the General Dining Area leading into Cahill's speech, "Committing to a Healthy Life."
The event will wrap-up with a reception featuring healthy snacks and booths representing the Community Outreach and Development, Weightwatchers, Campus Recreation and Fitness, the Tobacco Free Campus policy and information about the OCCC fitness trail.
To contact Mike Wormley,
email communitywriter@occc.edu