Group aims to prevent tobacco use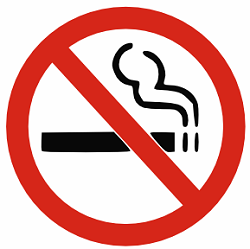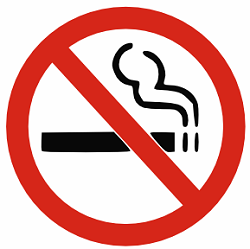 Around the state, and particularly in the metro, black citizens face an issue of cigarette propaganda that tobacco opponents hope to reverse, said Michelle Terronez, Tobacco Use Prevention Coalition coordinator.
This problem has reached OCCC students as well, according to a tobacco prevention organization.
The Tobacco Use Prevention Coalition visited OCCC recently to pass out information on how the tobacco industry appeals to blacks and to encourage them to avoid using their products, Terronez said.
Fall coalition meetings
• July 26
• Aug. 23
• Sept. 27
• Oct. 25
• Nov. 15
WHEN: All meetings are at 11:30 a.m.
WHERE: American Red Cross, 601 NE 6th St.
INFO: 405-419-4247
Tobacco companies target young ethnic Oklahomans through advertisements in clubs, bars and in their neighborhoods. This persuades blacks to buy a self-destructive product, Terronez said.
"A primary market are a lot of low-income areas for cigarettes, and that is why they are so strategically placed and commonly promoted in that community," she said.
Terronez said the coalition works to expose the tobacco industry for what it is and how blacks are targeted by specific kinds of cigarettes such as menthols.
"The problem is that menthols are inhaled deeper and longer because they have a cool taste, and that makes them more dangerous to those who smoke them," she said.
Black Student Association President Centerria Wright said that before people smoke they should research the harmful effects smoking has on their bodies.
People should understand the types of diseases tobacco use can cause, Wright said.
Terry West, nursing major, said he has experienced the dangerous effects tobacco can have. West said many of his family members have died from cigarette-related cancer.
He said he thinks having the coalition visit campus is beneficial.
"I think it is a great idea that people want to help support African-Americans," West said. "I would support anybody who wanted to stop smoking."
While reports show 31.8 percent of blacks smoke or admit to smoking, Terronez said, the numbers may not be accurate.
"Most young adults don't report smoking because they are ashamed or scared someone will find out," Terronez said.
She said the coalition hosts meetings to help people stop smoking or prevent people from starting. The meetings are open to everyone.
"The importance of the coalition is that it empowers the community and its wellness by helping as many people as we can," Terronez said.
The next meeting is scheduled at 11:30 a.m. July 26 at the American Red Cross building, 601 NE 6th St.
For more information, contact Terronez at 405-419-4247.