Accidents on, off campus keep Safety and Security officers busy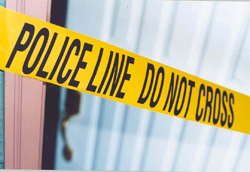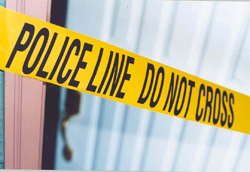 Three automobile accidents and an accidental fire alarm top recent OCCC crime reports.
June 16, a student reported her vehicle being damaged in parking lot B, according to a report filed by Safety and Security Officer Fredrick Evans.
Evans responded to a call from Thiuyen Le Phuong who said her white 2002 Toyota Corolla was struck while she was in class.
"Her vehicle was pointing north and the damage was to the passenger side rear corner of the bumper," Evans said in his report.
Evans looked at the vehicle and said it possibly was struck by a red vehicle as evidenced by the color of the paint transfer on the vehicle, according to the report.
The parking space was outside the viewing area of the security camera system, the report stated.
Campus security also responded to a two-car collision June 17 at the intersection of J. Lee Keels Boulevard and parking lot A, Officer Jacob Roby said in a report.
Campus visitor, Misty Berryman collided with visitor Ronda Grayson the accident report shows.
Berryman told Roby she thought she was in the middle lane. Minor fender and bumper damage occurred to both vehicles, according to the report.
Berryman's vehicle collided with Grayson's when Berryman turned left from the right hand lane into Grayson's vehicle, according to the report.
After the accident, both Berryman and Grayson exchanged information before leaving the area, the report shows.
Off campus, students of the Family and Community Education Center were forced to leave the building when a child accidentally set off a fire alarm pull station June 9 at the center, campus crime reports show.
Brannon Dresel, Community Education coordinator, said the child bumped into a pull station and then accidentally set off the main fire alarm as he tried to reset the activated pull station.
"Once all the alarms were reset, all the children were allowed back into the building to continue with classes," Officer Tanya Vroenen said in the report.
Dresel said the alarm was not a hindrance to the educational process. He said the event helped better prepare those at the center to carry out the evacuation procedures in any circumstance.
To contact AJ Graffeo, email onlineeditor@occc.edu.