Christmas in July helps families of sick, injured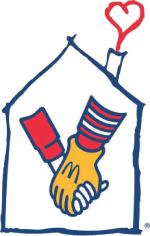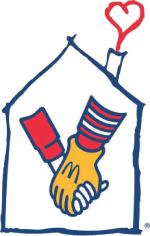 The Child Development Center and Lab School will host its annual Christmas in July event July 17 at the Ronald McDonald house in Oklahoma City.
Christmas in July is an event where children bring donations in the form of household items their families have collected to the Ronald McDonald House, said CDCLS Director Lee Ann Townsend.
The Ronald McDonald House provides a home away from home for families with sick or injured children, she said.
Townsend said the organization tries to relieve those family's burdens by providing food, laundry facilities and lodging for them.
Donation suggestions:
• Paper products
• Trash bags
• Aluminum foil, plastic wrap and sandwich bags
• Laundry detergent and fabric softener
• Cleaning products
• Personal care products (deodorant, dental floss, toothpaste, soap, shampoo, conditioner)
• Entertainment products (games, movies, books, art supplies)
• Long-distance phone cards
• Gift cards for local grocery stores and gas stations
• Greeting cards and postage stamps
• Gift certificates to local grocery stores and department stores
• Transportation vouchers
• Passes to museums, cultural and sporting events
—information courtesy of http://rmhc.org
This is the fourth year the CDCLS has participated in the event, she said.
Townsend said through the event children who help collect the donations learn they are important to the community.
It shows them that they can be of help, no matter how young they are, she said.
The Ronald McDonald house asks for donation items such as trash bags, board games, cleaning products and multiple food items.
Maddisen, a 5-year-old preschooler who attends the CDCLS, explained how the process works.
"We get food, and put it in a bag, and we give the bag of food to sick people and their families so that they can eat the food."
The CDCLS celebrated a kick-off drive June 24 when 46 children took donation bags they had decorated with hand-drawn pictures to the McDonald's restaurant at the corner of 89th Street and Pennsylvania Avenue, and passed them out to families who agreed to fill them with donations over a few weeks' time and take them to the Ronald McDonald House.
Townsend said the event has drawn more participation in recent years, partially because the CDCLS moved the event to the summer months.
She said, in the past, it was held around Christmas but said summer weather is far better for the event.
Townsend said the event also has become more popular because, "families have more time to help, but also because our teachers are doing a better job communicating to our families and children about the project."