Center offers help for disabled individuals seeking employment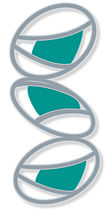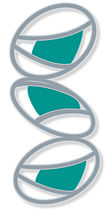 Most people associate October with Halloween festivities, but it also is National Disability Employment Awareness Month, said Dale Rogers Training Center Vocational Programs Administrator Theresa Flannery.
"One of the things people have the tendency to do is look at a person's disability before looking at their background, culture or upbringing," Flannery said.
Dale Rogers Training Center (DRTC), located at 2501 N Utah Avenue in Oklahoma City, Flannery said, is dedicated to placing disabled individuals in the workplace.
"We serve almost 1,200 people a year — both teenagers and adults — through employment training and support," she said.
"We focus on vocational skills as well as the placement part — helping people get jobs."
Flannery said DRTC serves as a navigational tool for disabled people to find their niche in the workplace.
"People that we assist with finding jobs and maintaining employment might have a developmental disability or an intellectual disability," Flannery said.
She said disabilities also can include physical disabilities such as hearing impairments and debilitating conditions.
"We can assist people to identify the kind of work they might be interested in, the skills they might possess for the work and then identify the open positions," Flannery said.
"If they need help applying for the job, we have about 15 job coaches — employment training specialists — who will assist people," she said.
Flannery said DRTC helps their clients during both the interview process and once the client has been hired.
" … So when our job coaches are assisting people to integrate into the worksite, our level of support is tailored to the client's unique needs."
National Disability Employment Awareness Month (NDEAM) "is a national campaign that raises awareness about disability employment issues and celebrates the many and varied contributions of America's workers with disabilities," according to the U.S. Labor Department's website (http://www.dol.gov/odep/topics/ ndeam/index-2014.htm).
"NDEAM's roots go back to 1945, when Congress enacted a law declaring the first week in October each year 'National Employ the Physically Handicapped Week,'" according to the site.
"In 1962, the word "physically" was removed to acknowledge the employment needs and contributions of individuals with all types of disabilities. In 1988, Congress expanded the week to a month and changed the name to 'National Disability Employment Awareness Month.'"
For more information about NDEAM, visit www.dol.gov.
For more information about DRTC — or to find out if you qualify for the company's services — call 405-496-4489.