OCCC president announces plans to retire in July 2015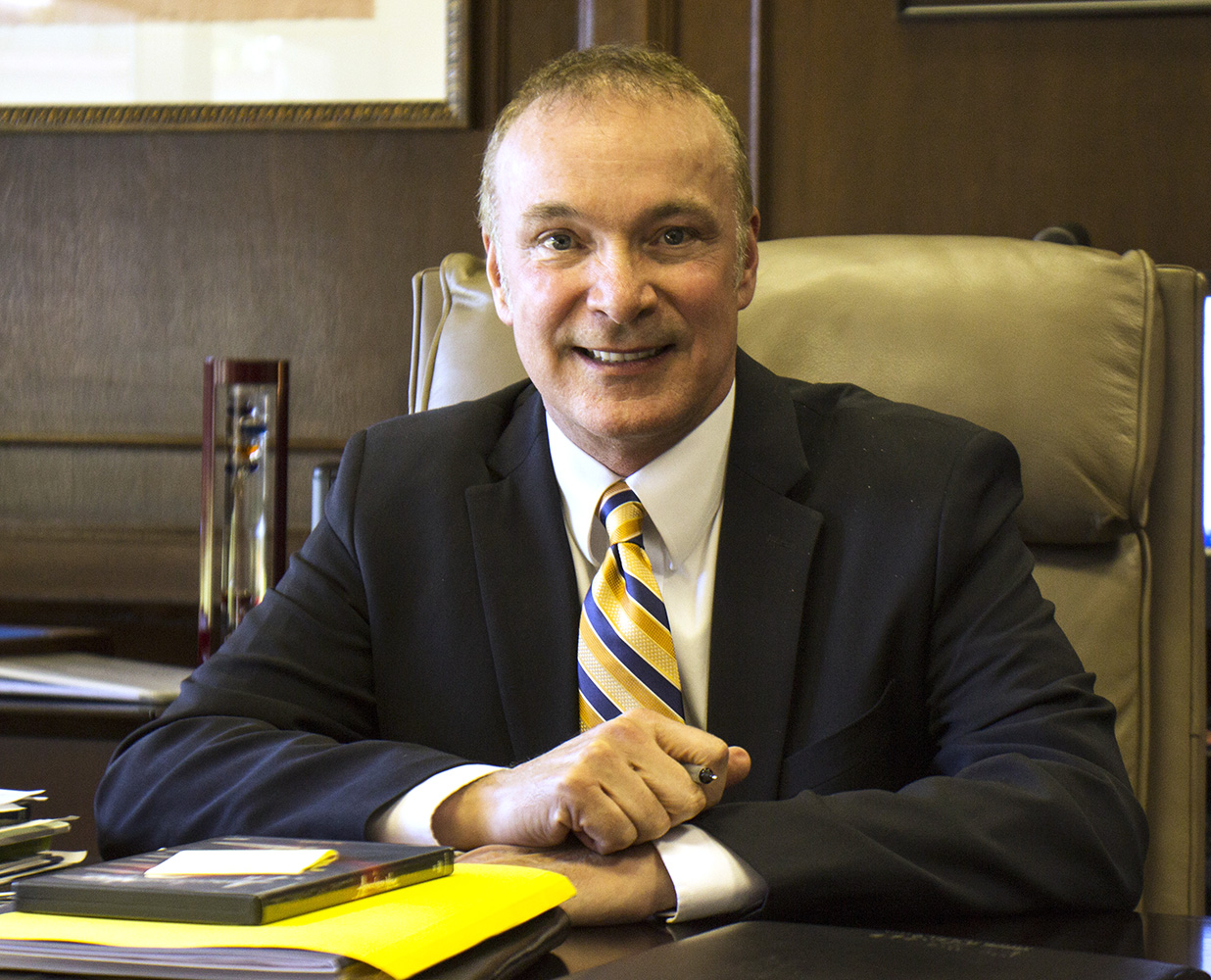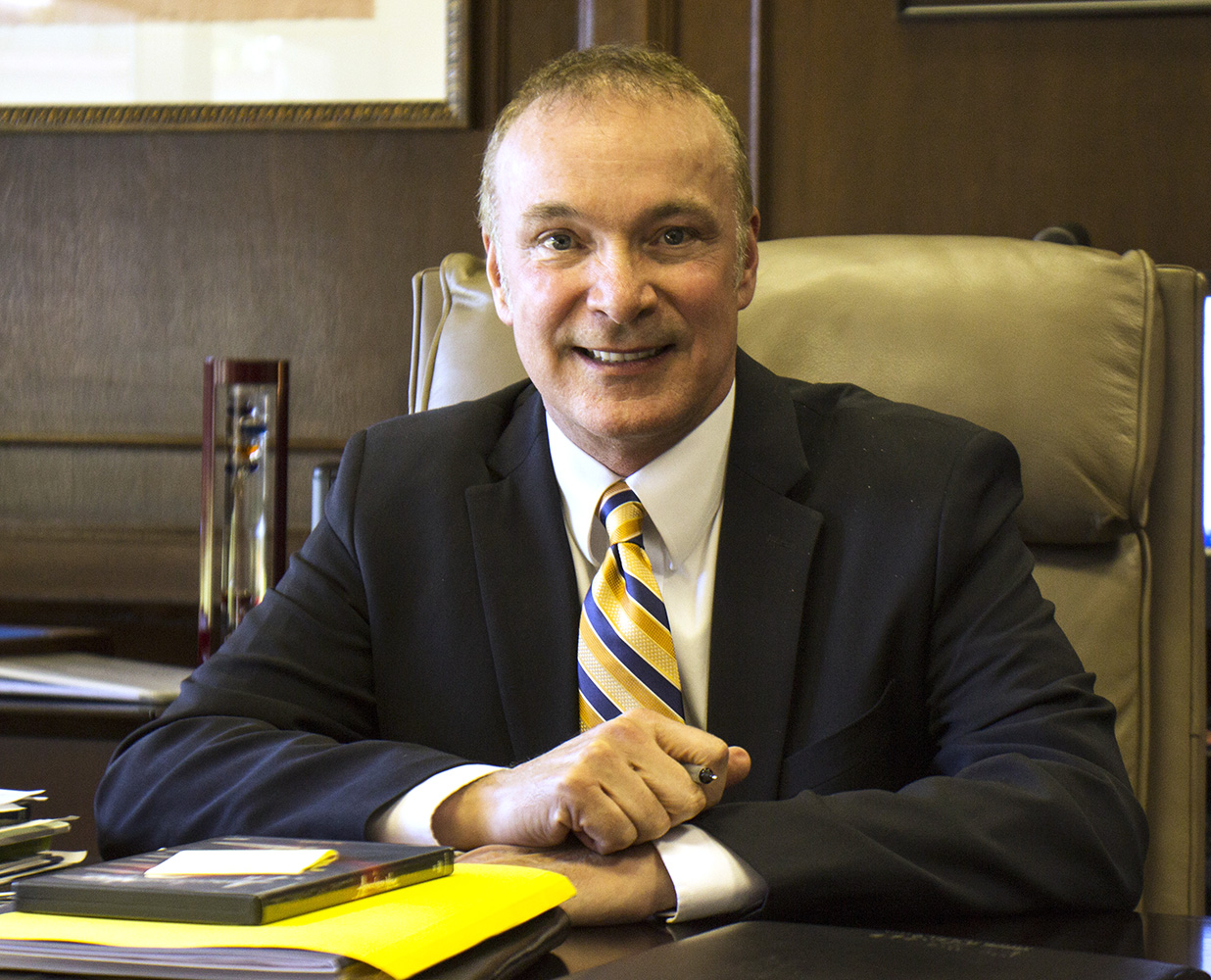 In a move that surprised many, President Paul Sechrist announced his decision to retire July 1, 2015, in an all-employee email sent Oct. 13.
The decision is something he had been considering for some time, he said. In an interview Oct. 14, Sechrist said he had told the Board of Regents in the spring of his plan to leave his position.
"I consider one of the greatest privileges and honors of my life to serve as the president of OCCC — one of the best and most respected community colleges in the nation," Sechrist wrote. "These last nine years have been fulfilling and rewarding beyond measure — primarily because of the opportunity to work with all of you."
In the interview, Sechrist said he has had a career at OCCC for 20 years, starting as the Dean of the Division of Business and Computer Technology in fall of 1995, then moving up to Vice President for Academic Affairs in spring in 1996, and becoming president in 2005.
Sechrist succeeded Dr. Robert P. Todd, the college's longest serving president. Sechrist said his tenure will be the second longest.
"Dr. Todd actually served just a few months more than 10 years. He will still be the longest serving president, but I'll come close by the time I finish next summer," he said. Sechrist is 60.
Though Sechrist said he has no specific plans after retiring, he's positive there's something he will be doing for the community.
"I'm used to being very busy …. You won't find me on the golf course or in a rocking chair or sitting at home watching TV," he said. "I'll be doing something. I just don't know what."
The next OCCC president will be announced sometime in spring 2015, Sechrist said.
"The Board of Regents will, in the next few months, decide the process. It is their intention, I believe, to have someone named late in the spring, so that when I retire on July 1, someone will be ready to just step in by July 2."
Sechrist said being OCCC's president has been the most rewarding position he's ever had in his life.
"This college … is a special place. The mission of the college in helping more people succeed through the power of education sort of aligns with my personal life's mission," he said. "I think for me, I recognize that education is still the proven pathway to a better life. Collectively, education is the hope for a better America."
Sechrist said OCCC's relationship with the students is something he is particularly proud of.
"It is my hope that the focus that we have had on student success, not just on bringing students in, but making sure that once they get here, that we do everything we can to support them to be successful college students," he said.
Nine years as president has brought Sechrist a lot of memorable moments, he said. The greatest memories include convocation, commencement, or just walking around campus and interacting with students, he said.
Sechrist said commencement has been his favorite annual event.
"The collective celebration of academic success is sort of a lingering moment of congratulations to our students and faculty and staff to see the accomplishment of the work that we do every day," he said.
Another particularly good memory, Sechrist said, was from the coffee shop one morning when a student had told him OCCC was the best college he had ever attended.
"It was a nice affirmation that, though we're not perfect, we're trying to do a lot of the right things for students here at OCCC," Sechrist said.
He said he also looks forward to the beginning of classes each semester.
"I see the excitement and hope in students' eyes as they think about a new semester. For me, it's a moment of wishing them all the best and hoping they'll be successful."
The purpose of community colleges, he said, is to give more people the opportunity to have access to higher education.
"For me, to see the results of our efforts through students, and to see students working in the community and going on to university – I'm inspired by the outcome. That has given me great joy as the president," he said.