Political Scientists disagree on contested Republican convention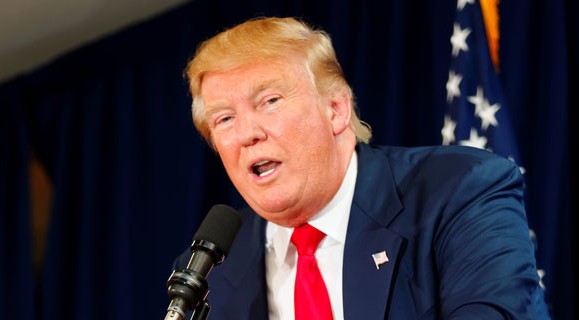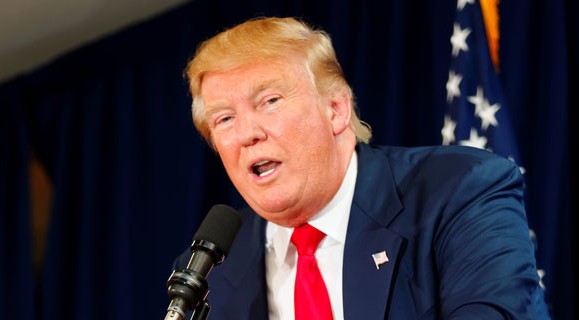 Two political science professors passionately disagreed on whether the Republican presidential selection process would end in a contested national convention in Cleveland in mid-July. Professors Nate Vanden Brook and Emily Stacey outlined their predictions in a forum entitled "Coffee and Politics" on campus April 12. About 20 students came to listen and ask questions.
For many, the question they wanted to discuss was: What's going on in this election?
Although neither Vanden Brook nor Stacey was fond of Republican frontrunner Donald Trump, they nonetheless focused a good portion of their time on him and described in detail how they thought he would win or lose.
Vanden Brook said he believed Trump would lose the nomination eventually. He said the nominees would eventually go to a contested convention, meaning neither Trump nor Ted Cruz nor John Kasich would get the needed number of delegates to win on the first ballot.
Once that happens, delegates could vote freely instead of for whom they were assigned to vote for originally. Vanden Brook said, in this case, he believed Trump would lose because delegates heavily favor Cruz.
Stacey said she believes Vanden Brook's scenario would be improbable. She believes that voters would be infuriated at this 'underhanded' move and protest.
Stacey said she enjoys the enthusiasm Trump supporters have for him. She said, like Trump's supporters, "the Tea Party was a respectable movement until the whack-a-doodles took it over."
Both professors wanted to make sure students knew that their votes do matter and that they can make a difference.
Vanden Brook cited several specific instances where people won U.S. Senate seats by fewer than 10 votes.
The professors said when people vote, they should look at the state and local level and not just the national level.
Vanden Brook argued that presidential elections were an illusion of democracy but citizens still have an obligation to vote.
Vanden Brook and Stacey also made a $10 bet about incumbents. Vanden Brook said he believed 70 percent of them would keep their jobs.
Stacey disagreed, noting how displeased people are with government and how voter participation is going up, which tends to be a bad sign for incumbents.
This was the final event in the ExCEL series the Office of Student Life has been hosting every semester. For information on next semester's events call 405-682-7523.