World-renowned dance troupe to appear at OCCC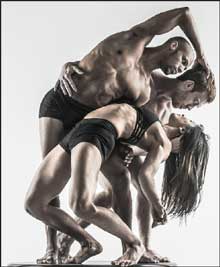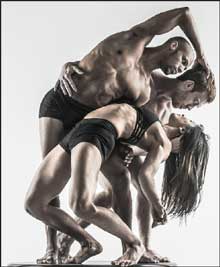 Pilobolus Dance Theater will present the capstone performance of the semester when the group takes the stage at 7:30 p.m., Tuesday, April 21, in the VPAC Theater.
Lemuel Bardeguez, Cultural Programs director, said the audience can expect a  unique performance of strong, beautiful bodies expressing great emotion through dance.
Pilobolus dancers are known for their keen ability to contort their bodies into various shapes and movements, he said. Bardeguez said the group didn't originate as dancers; instead they focused merely on body movements.
This movement has since transformed into the "collaborative choreographed" modern dances that the world now knows and loves.
There also will be a free workshop with the dance group the day before the show for OCCC dance students, Bardeguez said.
Pilobolus Dance Theater has been touring since 1978, Bardeguez said. They have traveled all over the world in the last few decades.
Pilobolus has a camp where dancers can work with the group in their home of Connecticut, he said.
The company has been featured at the Academy Awards, on "Sesame Street," "Oprah," "60 Minutes" and "Late Night with Conan O'Brien," according to their website.
They also have received many awards over the years including a Primetime Emmy Award for Outstanding Achievement in Cultural Programming and a TED Fellowship for presenting at the TED conference in 2005.
Students can get free tickets to Pilobolus at the box office in the VPAC atrium with a valid OCCC student ID, Bardeguez said.
General admission ticket prices range from $25 to $45. To purchase tickets, call the box office at 405-682-7579
To contact Madelin Giffin, email onlineeditor@occc.edu