Westbrook: The People's MVP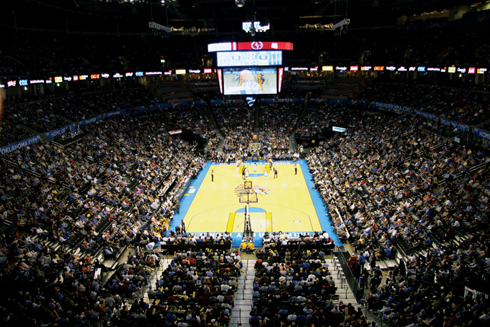 On Sunday in Denver Russell Westbrook broke Oscar Robertson's long-held record for most triple doubles in a single season. Westbrook also hit a game-winning three pointer, possibly solidifying his MVP position.
Westbrook posted an impressive 50 points, 16 rebounds, and 10 assists against the Denver Nuggets. He led the charge on a huge fourth quarter comeback ending with Westbrook's three with just seconds left.
The win brought the Thunder to 46-34 on the season, although seeding for the Thunder has been already set with them heading for a match up with the Houston Rockets, led by James Harden.
Harden posted a triple double Sunday against the lowly Sacramento Kings. Talking to ESPN, Harden defended his MVP bid by saying "I think that's the most important thing. I thought winning is what this is about, period."
Other players on Twitter, including LeBron James and former UCLA teammate Kevin Love, congratulated Westbrook on his achievement. Others such as Damian Lillard and Blake Griffin went as far as calling him the MVP.
Only time will tell he will receive the official MVP award, but one thing was made clear as the Denver crowd cheered him on; Westbrook is the undisputed MVP of the people.