Weather app now free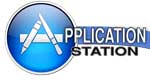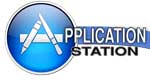 It's officially spring in Oklahoma, meaning the weather is more unpredictable than ever. Some people like to live on the edge and have no idea what the weather is supposed to do. Some people learn about the weather on Twitter, Facebook or Instagram, and some people monitor the weather at all times, attempting to stay as informed as possible.
While I don't hover over the television, the radio, or my phone to get news, I do like to be informed. Luckily for me, I don't have to worry about the weather because I get notifications from my News9 Weather App.
The app allows you to simply type in your location, or multiple locations, and select the type of weather warning notifications you'd like to receive. Options include tornado warnings, tornado watches, severe thunderstorm warnings, severe thunderstorm watches, severe weather statements, flash flood warnings, flash flood watches, flood warnings, flood watches, and more. Notifications also are available for winter, snow, ice, freezing, fog, fire, wind, hurricane and tropical, coastal, marine and even heat warnings.
The app will send you a notification any time one of the warnings, watches, or statements you selected is put into place for your location. It doesn't matter what you're doing on your phone — a notification will pop up that could potentially save your life. The only time you won't get a notification is if your phone is off.
In case that isn't enough for your weather needs, you also can sign up to receive text alerts through the app, view their social media, videos and blogs.
The News9 app also features an iMap Radar, SPC Outlooks and a seven-day forecast.
The app is normally $9.99, but News9 is offering it for free for a limited time in the App Store and the Android store.
For more information, visit www.news9.com/category/235432/weather-radio.
To contact Lauren Daniel, email onlineeditor@occc.edu