Volunteers, students prepare for turkey day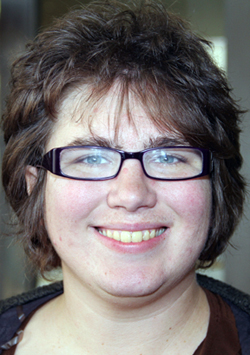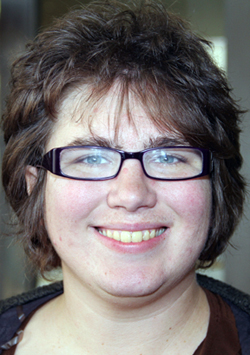 Read about Student Thanksgiving Traditions
As millions of Americans prepare to feast upon turkey, mashed potatoes and pumpkin pie this Thanksgiving, Nov. 25, thousands more are starving.
That's why groups like the City Rescue Mission have organized seasonal events to give those stricken by poverty, addiction, mental illness and homelessness something to be thankful for, said Tiffany Webb, development director.
Event volunteers are needed to put together Thanksgiving meal boxes and adopt dinner tables at the City Rescue Mission's annual Thanksgiving dinner, Webb said.
"We are always in need of volunteers, especially for the holidays," she said.
City Rescue Mission is located at 800 W. California Avenue in Oklahoma City.
"Our mission is to serve not only the homeless in our building, but also people we call 'near homeless,'" she said. "These are people who live in an apartment and pay their rent, but they may not be able to afford a Thanksgiving dinner."
For the near homeless, Webb said, the City Rescue Mission assembles Thanksgiving boxes filled with a turkey or ham, canned vegetables like green beans and corn, pumpkin pie mix and a premade piecrust, she said. They feed up to four people.
"We are hoping to hand out at least 2,000," Webb said.
Last year, she said, a line to receive boxes stretched more than three blocks.
Webb said the City Rescue Mission is in need of volunteers to collect food, pack boxes, and pass the completed boxes out all day Nov. 23.
On Thanksgiving Day, she said, the City Rescue Mission will hold its annual Thanksgiving meal from 10 a.m. to 1 p.m.
Webb said although the City Rescue Mission already has plenty of volunteers to serve Thanksgiving meals, the organization needs families and individuals to "adopt a table."
Adopting a table means being assigned a dinner table at the City Rescue Mission for Thanksgiving Day. Participants are encouraged to adorn the table with personal decorations as well as bring a dessert.
City Rescue Mission workers will then seat a homeless person at your table to dine with, Webb said.
"You get to be their family for that day," she said.
"Many of our clients have been alienated from their families, and others have lost theirs.
"For them to know that someone cares enough about them to spend their Thanksgiving eating with them has a pretty profound effect. They feel so special."
To adopt a table, Webb said, visit www.cityrescue.org and fill out a brief form.
She said the City Rescue Mission is relying on volunteers to make this Thanksgiving special for thousands of Oklahomans.
"We are trying to accomplish a big task with a small staff," Webb said.
"We have 31 full-time employees and we feed about 400 people a night. We rely on volunteers."
Because of volunteers, she said, the City Rescue Mission sees a significant increase in the success rate of their clients. Patrons who spend time with volunteers are more likely to receive the support and help they need, Webb said.
"Volunteering can really change someone's life."
For more information or to volunteer, e-mail Webb at twebb@cityrescue.org or visit www.cityrescue.org.