My congratulations to students who have achieved a 4.0 grade point average. I applaud your excellence in academic performance."
—Paul Sechrist
OCCC President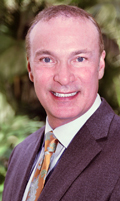 Rachel Morrison/Pioneer
Students are eligible to be on the Vice President's Honor Roll by achieving a GPA of 4.0 while carrying at least 12 hours. Part-time students are eligible if they have maintained a 4.0 GPA for two consecutive semesters.
Harold Abbott, Christopher Ackon-Mensah, Bruce Adams, Sharon Adam, David Addison, Funke Akinwale, Taylor Aldridge.
Megan Allison, Kasi Allison, Khalid Alzubi, Christopher Anderson, Eric Anderson, Caroline Andin, Jennifer Ansell, Heather Arnett.
Kaley Arthurs, Verna Ashalintubbi, Mariah Ashbacher, Theresa Ashley, Gayla Atkins, Leisha Atkinson, Marcelino Avila, Heidi Axtell, Hulya Ayan.
Matthew Babiak, Tony Baker, Liza Ballard, Karen Barbalace, Mark Barber, Richard Barnes, Holly Basey, Scott Batary, Gloria Baumann, Jerod Beeson.
Jack Beyer, Adeline Bickerstaff, Derek Biggs, Amanda Biorato, James Bishop, Elizabeth Blackledge, Hannah Blaine, Ronald Blevins.
Paula Boatner, Brandon Bolt, Brandon Booth, Jessica Borges, Charity Bowman, Lauren Boyd, Ronda Brannum, Michelle Branum.
Caitlin Brasel, Dacia Brewster, Alexandria Briones, Charlsey Brock, Jackie Brooks, Meghan Brown, Misty Brown.
Ngoc Bui, Autum Bui, Ethan Burchett, Sindee Burga, Scott Burnett, Kaitlyn Burton, Thomas Buzbee.
Sharon Cabral, Nathanael Cabral, Shanon Caldwell, James Camp, Jeffrey Campbell, Benjamin Canizales, Sheri Carr, Manuel Carrillo, Lacy Carter.
Corby Carter, Trent Cason, Ana Castillo, Michael Caves, Rachel Cerny, Russell Chandler, Nathan Charlton, Ningwen Chen, Yumeng Chen, Samuel Chinchilla.
Julie Choate, Mahbuba Chowdhury, Van Chu, Juwhan Chung, Myong Chung, Melanie Clark, Christina Clark, Debra Clayton, Jeremy Cloud.
Christie Clouse, Rebecca Clyma, Lori Colbart, Melinda Collum, Brittany Condren, Stephanie Cook, Kayla Couch.
John Couture, Cindy Crabtree, Carolyn Crafts, Daniel Cranford, Patrick Crudden, Mark Cruz, Carra Cruzan, Rachel Cuevas, Brandy Curnutt-Joiner.
Baotran Dang, Huy Dang, Emily Daniel, Kacy Davis, Lindsay Davis, Kristie Day, Frances Deason, Ashley Deeds, Emily Dennis.
Nicole Diaz, Marci Dickson, James Dill, Liam Dillow, Jaclyn Dixon, Felecia Dixon, Victoria Dixon, Serena Do, Sara Dooley.
Kilian Downey, Daria Draszczyk, Todd Droscher, Stacy Duffee, Whitney Duncan, Katherine Duncan, Caylon Dunn.
Erica Edwardson, Seth Eilerts, Sarah El-Fouly, Shams El Din El-Fouly, Rachel Elliott, LaDonna Elliston, Nadia Enchassi.
Eric Engel, Ouiame Errahmouni, Cammy Eschler, Melanie Espinosa, Robert Estes, Karen Evans, Brian Evans, Kandi Evans, Jonathan Ezell.
Soufian Faiz, Xiaoli Fan, Rebecca Fesler, Elaine Fields, Pamela Fields, Kristi Files, Jimmy Fisher, Guillermo Flores, Leah Flores, Louis Fogam.
Micheal Foli, Wesley Fomin, Tiffany Foos, Christina Forney, Megan Foster, Chamoh Fotanchop, Jessica Franklin, Jason Franks, Amanda Freeman, Andrea Frizell.
Joe Garcia, Sydney Garcia, Karen Garlitz, Joshua Garner, Jennie Garrod, Leah Gary, William Gempel, Keri George, Christyn Giesick, Michaela Gilbert.
Annalyn Gill, Brooke Gilson, Vanessa Glass, Autumn Gokey, Amber Goldsbury, Joshua Gordon, Catherine Gorman.
John Graham, Melanie Graham, Pamela Gray, Shawna Green, Wen Jun Gu, Brooklyn Gulbransen.
Scott Hader, Johnathan Haines, Seddik Halabi, Sara Hamidi, Diane Hamm, Michael Hannan, Bree Harjo, Nathan Harp.
James Harper, Michelle Harper, James Harris, Ella Harry, Sabrina Hashem, Grant Hawbaker, Amanda Head, Erik Heavner.
J Hehnly, Briton Heitt, Shara Hendriks, Marissa Hennigan, Lara Hensley, Kristin Herb, John Herrera, Jing Herwig, Nathan Hester, Leigh Hibbard.
Amelia Hicks, Sharilyn Higa, Brittany Higgins, Kristopher Higgins, Summer Hildebrand, Hailey Hill, David Hill, Wendy Hinricksen, Benny Hlavaty.
Khanh Ho, Vy Ho, Hoa Hoang, Shele Hobza, Stephanie Holt, Tammy Honea, Dongpyo Hong, Seungbeom Hong.
Veilvete Hood, Heather Horner, Cybele Hsu, Samantha Huereca, Kevin Huereca, Stephen Huggins, Chad Hughes, Melissa Hunt, Jessica Hutchinson.
Jesse Igo, Ryan Irwin, Shannon Jackson, Venus Jacobs, Madihah Janjua, Jenny Jansing, Augustus Jensen, Lonnie Jimboy.
Rachel John, Amanda Johnston, Michael Johnston, Melissa Jones, Valerie Jones, Hilary Jones, Kylee Jones, Tanner Jones.
Mounir Karmada, Kaitlin Karns, Steven Karr, Jon Keegan, Brittany Keller, Patrick Kelley, Michelle Kelley.
Sarah Kellum, Danielle Kelly, Ashley Kemp, Andrea Kern, John Ketring, Madhuri Khadka, Joseph Kidwell, Kangshin Kim.
Mirim Kim, Brenda Kimathi, Allira Kimrey, April King, Ivy Jeanne Kinney, Lolanita Kirkes, Lucinda Kiser.
Rhonda Knight, Willis Knight, Brian Koehn, Jeffrey Kopp, Derek Krigbaum, April Kuhlman, Donna Kysela.
Hope Lairson, Samden Lama, Valarie Lambert, Terence Lange, Christopher Lansdale, David Lasiter, Jason Lauderdale, Samantha Layden, William Layden.
Hien Le, Morgan Leaver, Yeon-Ok Lee, Hyunseung Lee, Richard Lee, Cynthia Leonard, Sue Lewis, Jung Hoon Lim.
Yuniati Liman, Amanda Lindsey, Thomas Lingo, Micah Livingston, Kristina Logan, Sara Long, Alina Lorant, Kari Lord, Chris Love, Christopher Lovett, Cayla Lynes-Ballard.
Nikesh Maharjan, Timothy Maher, Emily Maness, Princess Mangiliman, Kacie Maples, Carmen Marrs, Matthew Marshall, Lauri Marshall.
Janelle Martin, Joshua Martin, Lovely Mathai, Michael Matthews, Stephanie Matthews-Short, Jacob Maxfield, Mary McAtee, Caitlin McBride, Jana McClarney.
Tonya McCracken, Eli McDuffie, Mitchell McFarland, Matthew McFarland, Kelly McGlynn, Cheryl McGuire, Nicole McKiel, Amber McKinzie, Edward McMichael.
Kenneth Meador, Kristine Meggenberg, Rachel Mendoza, Starla Miller, Caty Miller, Doobok Min, John Mitchell, Stacy Mize, Jinpat Moollasat.
Harold Morris, Jaree Mueller, Royal Mulinix, Daniel Murphy, Katherine Murray, Peter Mwangi, Daniel Mwaniki, Sally Myers, Kelly Myers.
Moriam Na-Allah, Roxanna Namjou-Khales, Andrew Nantze, Veronica Nash, Yvonne Ndanjong, Leila Ndomche Kondo, Mary Ndungu.
Rachael Neasbitt, James Neeley, Muluwork Negash, Milad Nematzadeh, Shanee Newville, Thuong Ngo, Jeanette Ngo, Cuc Nguyen, Thanh Nguyen.
Hoang Nguyen, Vivian Nguyen, Nhu Nguyen, Tram Nguyen, Dai Nguyen, Trung Nguyen, Khuong Nguyen, Cac Nguyen, Tung Nguyen, Linda Nguyen, Karly Norrell.
Jennifer O'Dell, Katlyn O'Hearn, Haley O'Neal, Miriam Oconnor, Hakan Olasmis Robin Olson, Marguerite Ondoa, Casey Orear, Shelby Orr, Mara Ortega, Alyssa Orton, Clifford Owens.
Joshua Page, Nirja Parekh, Lisa Parish, Michael Parrish, Deanne Paschke, Hannah Pastor, Ami Patel, Akash Patel, Tanay Patel, Kody Payne.
Kyle Paysnoe, Joel Peer, Colleen Peltier, Todd Pelton, Heather Pemberton, Aileen Perez, Nicholas Perkins, Jennifer Petranek-Angulo, Jordan Phillips.
Jennifer Phillips, Allison Phisaiwath, Arthur Phrachanpheng, Erin Pickering, Jessica Pickle, Nick Pinkerton, Bradley Podany.
Trever Pool, Christine Poteet, Tracey Powell, Lisa Preble, Brian Pribble, Rachael Privett, Vanessa Purdom.
Aurelien Quillet, Allen Quirk, Madeeha Rashad, Nathan Redman, Jessica Reed, Kirk Reininger, Tania Rembert, Gloria Rennels, Michael Rennie.
Janet Reznicek, Anthony Rhodes, Jeff Richardson, Annalissa Richardson, Megan Riggs, Theresa Riley, Julie Rinehart, Lacey Ritter, Ana Rivera.
Jill Robertson, Justin Rodgers, Jonathan Rodgers, Mia Rogers, Trevor Rolland, Jose Romero, Richard Romines.
Lauren Rose, Christina Rosebery, Kyle Rudy, Alberto Ruiz, Rene Rula, Kylie Russell, Tiffany Russell.
Jenny Sager, J Salas, Daniel Sanchez, Chanda Sanders, Merina Sapkota, Sunshine Sass, Lauren Satterlee, Abraham Saulnier, Samantha Savage-Badayos.
Judy Scherer, Katy Scherr, Emily Schorr, Katy Schreiber, Jonathan Schumm, Emily Schwind, Jonique Scott, Matthew Sellers, Andrew Selph, Misael Serna.
Fatoumata Seyni, Anas Sghiouer, Sesily Sheaffer, Janice Shelby, Jay Sheldon, Hannah Shell, Tashi Sherpa, Lindsay Sherwood, Michael Shippey.
Yasmin Shirali, Michelle Shockley, Richard Sholar, Laura Short, Aman Shrestha, Liza Shrestha, Teri Simmons, Christine Simpson, Jessica Simpson.
Young Sin, Kyeong Sindler, Christy Singletary, Suzanne Smeltzer, Frederick Smeltzer, Melissa Smith, Chelsy Smith, Faryl Smith, Sheena Smith.
Tiffany Solomon, Peng Song, Heather Sours, Lori Steen, Daniel Stephenson, Bradley Stewart, Joyce Stiehler, Natalie Storgards.
Michael Strauss, Jamie Stringfellow, Whitney Sudhoff, Symantha Suffridge, Gopi Swami, Laura Swigart, Daniel Swinehart.
Nabil Tahfi, Demeta Tate, Timothy Tatum, Tara Taylor, Secrett Taylor, Garima Thapa, Kemmie Tolbert, Sean Tolbert, Sarah Torrey.
Mai Tran, Thuy Tran, Justin Tran, Diem Tran, Hung Trang, Wendy Trefethren, Stephen Tremaine, Stuardo Trigueros.
Bridget Troxell, Quynh Truong, Jessica Turner, Kathryn Turner, Hartley Tyler, Bradford Tyrey, Olivia Tyson.
Carolyn Vanaken, Jimmy Varughese, Phuong Vernon, Crystal Vidal, Sjoerd Visser, Lisa Vitello, Hung Vo, Justin Voda, Ha Vu, Khoa Vu, Matthew Walls.
Jeffrey Walls, Christopher Walls, Brandon Warner, Daryn Wauters, Keri Weber, Mary Katherine Weeter, Jacob Weigel, Katherine Weis, Natalie Wells.
David Wendel, Chavon Wennersten, Braden Whatley, Jacob White, Aaron Whitestar, Jessica Wilkerson, Edward Wilkinson, Chelsea Williams.
Brittany Williams, Cooter Williams, Meghan Willis, Leslie Wilmot, Andrew Wilson, Abigail Wiseman, Preston Wood.
Margaret Wooten, Michael Wormley, Harrison Wright, Brooke Wright, Wayne Wygle.
Sheng Xu, Raman Yadav, Li Yang, Inci Yangel, Fang Ye, Kacie Young, Bryce Zachary. Phuong Hue Zarco, Li Juan Zhang, Michael Zinn, Sangsang Zou, Bendee Zuck, Guadalupe Zulker.