'Uru' more than just great anime movie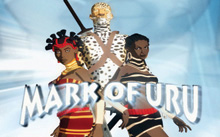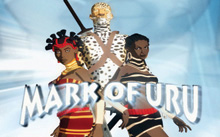 Azuka, a young African girl, is born with a tainted birthmark that deeply resembles the mark of Uru, a long-dead evil sorceress who once terrorized villagers with death and destruction.
Because of the birthmark, Azuka's mother does her best to keep her isolated from others in their village for Azuka's safety — but to no avail.
When the mark is discovered by others Azuka's mother is forced to resort to drastic measures order to save Azuka's life.
Through her adolescent years Azuka is protected by Etido, one of many who try to keep her safe while training her mentally and physically in hopes that one day she will be able to fend for herself against those who believe she would be better off dead.
Under the direction of Obinna Onwuekwe,
and with producer Segun Williams, Nigerian cartoon "Mark of Uru," could easily become one of the great animes of all time, even when competing against Japanese anime.
Many of the voices also are of some of Nollywood's biggest stars such as Angela Ukoh as Azuka, Patience Njoku as Mitai, Obinna Onwuekwe as Isi-Agu, Cyprian Sylvester as Ekong, and Yvonne Ukoh as Idia.
The animation of the characters may remind the audience of the Nigerian "X-Men."
An example is Isi-Agu, one of Azuka's protectors plus trainers, who is a tall, slender but muscular humanistic leopard.
Direction, story line and animation are superb. Although it was produced on a low budget, "Mark of Uru," does not give the indication of low quality.
Rating: A
To contact Christy Johnson, email staffwriter1@occc.edu.