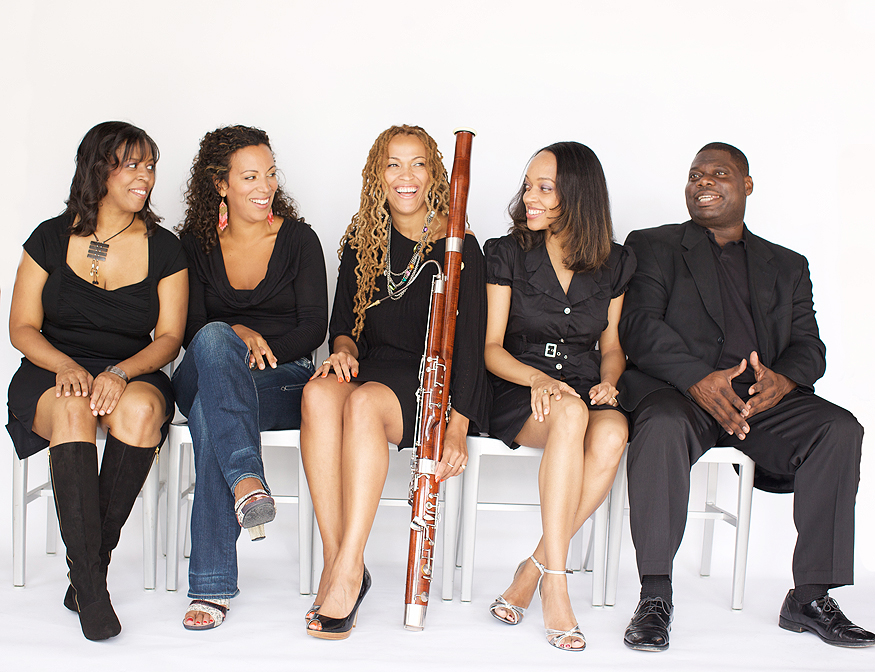 Using an oboe, a clarinet, a French horn, a bassoon, and a flute, the Imani Winds quintet delivered an energetic performance at the Bruce Owen Theater last month. This Grammy-nominated group used their vibrant playing and cross-genre style to keep the crowd clapping. They ended the night to a standing ovation.
The concert was part of the Cultural Art Series on campus.
The Imani Winds have been working together for 15 years, performing music ranging from classical to modern music. The audience noticed the way they all effortlessly conducted themselves and fed off of each other's energy. Throughout the years, the Imani Winds have released five albums, including their Grammy-nominated record "The Classical Underground" in 2006.
The members of the group are Valerie Coleman, Mariam Adam, Toyin Spellman-Diaz, Monica Ellis, and Jeff Scott. They walked on stage with confidence and immediately started playing their first song, "Red Clay and Mississippi Delta," composed by Coleman.
In between almost every piece, a member of the group would introduce the next number. For example, when describing "Puzzle-Tocas" composed by Gabriela Ortiz, Ellis commented that "each individual instrument has its own voice, but they come together as one."
The Imani Winds musicians said they use their talents in composing and playing music because they want to celebrate their heritage, and show their deep Southern roots to the audience.
In the midst of "Red Clay and Mississippi Delta" two members of the group started snapping their fingers and signaled for the audience to do the same. This crowd involvement was engaging and brought smiles to people in the theater.
When talking after the show, OCCC sophomore Jessika Brittain commented on how she liked the music.
"The music the Imani Winds played was pretty unique … not exactly classical, but not exactly anything else," she said. Brittain attended the concert as a part of her Music Appreciation class.
To learn more about the Imani Winds, visit their website www.imaniwinds.com.
Next in line for the Cultural Art Series of concerts is Time for Three on Nov. 3. This string trio performs music that ranges from country western to jazz. For more information visit www.occc.edu/cas.
To contact Hilary Groatman, email onlineeditor@occc.edu.