'Twin Peaks' a campy, painful hit
For years people have been telling me to watch "Twin Peaks," a show that ran on TV from 1990 to 1991. I thought it looked just awful — and it is — but that's why it's amazing.
OK, so the ending is convoluted, if you're a simpleton.
::SPOILER:: Cooper has trapped Bob inside of him and they are fighting for control, or Cooper's good side is in the Black Lodge and was going to be rescued by Major Briggs until the show got canceled.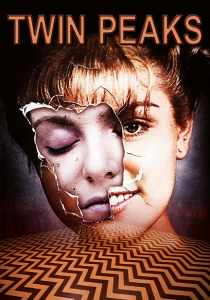 The show was ahead of its time. It took a few years for people to realize what a good show it was.
Director David Lynch has called it his favorite project. Lead Kyle MacLachlan cannot wait to get on for the reboot, which is now officially going to be directed by Lynch. I'm excited.
"Twin Peaks" is basically satire, but very good satire, which makes the entire thing funny. However, I still found myself caring about the characters even after I accepted the fact that Lynch was totally making this up as he went along.
The melodrama physically hurts me. I have to skip past any scene with James, Donna, Lucy and a few other characters. I just can't watch them.
Agent Cooper is my spirit animal. He makes me want to join the FBI. Sheriff Truman is a man's man. The entire female cast is beautiful and have 'that David Lynch look' which just adds to the campy painful humor.
I imagine Lynch laughing quietly while directing. I'll give this show a pass.
Rating: A-