Tuition increases met with additional financial aid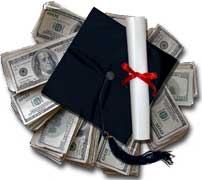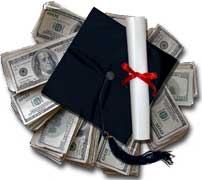 Students will see an increase in their fall 2010 tuition bills, but for those receiving Pell grants or in the Oklahoma's Promise program, there will be extra money to cover it, said Harold Case, Student Financial Support Services dean.
The college will award up to $200 more in Pell grant money per student, Case said. He said the money will help offset the tuition hike.
Students involved in the Oklahoma's Promise program also will receive more money, Case said.
"The Oklahoma Promise program is going to cover [the increase], plus the school has a scholarship we attach to that Oklahoma Promise covering the basic mandatory fees," he said.
Some students are likely to feel a pinch from the 5.5-percent tuition increase the Oklahoma State Regents for Higher Education approved June 24.
Students who are not receiving Pell grants or who have taken out all the Stafford Loan money they can receive during their associate degree years may have to come up with more cash.
These students may have to seek out private lenders, Case said by e-mail.
Students are encouraged to take advantage of the funds available for federal student aid by filing their Free Application for Federal Student Aid by Sept. 21 for fall semester, he said.
"Students receiving financial aid shouldn't notice any significant impact on your funding," Case said. "It's a matter of taking advantage of what's available out there to help with that."
By the time the financial aid office winds down this month and finishes this school year, he said, $43 million will have been handled in student aid in tuition waivers, Pell grants, student loans, work study and other grant programs from the state.
"The tuition hike is just a small percent," Case said. "If a student is eligible for a Pell grant, they are going to cover that anyway."
Students not on financial aid will have to pay more next year than they paid last, he said.
Hillary Swenke, physical therapy major, said she is worried about how the tuition increase will affect her financial aid.
"I figured that in some way my student loans would just be more and doubted I would see less money," Swenke said. "I just don't like the idea of having to pay back more money."
Savannah Hodges, diversified studies major, agrees that students receiving financial aid should receive more money to make up for the raise in tuition.
"It's not that much of a difference in tuition," Hodges said. "So there shouldn't be any problem with getting a little more money for it."
For more information about financial aid, contact the financial aid office at 405-682-7525.