Tucker's has best burgers in state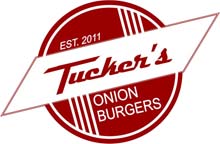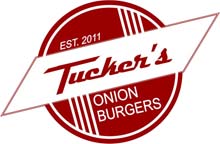 Sometimes my family feels the need to try new restaurants. Most of the time, I do not look forward to these experiences, because contrary to popular belief, I am not a very adventurous person. So, I try to steer them in the right direction by recommending locally owned restaurants that basically offer kids menus for adults.
Tucker's Onion Burgers at 15001 N May Ave. in Oklahoma City seemed like the perfect place.
I walked into Tucker's and immediately knew we had collectively made the right choice. The smell of grease, hamburgers and fries made my mouth water while I looked over the relatively simple menu.
Tucker's is similar to Five Guys, because the menu is simple and only has a few different sizes of burgers ranging in cost from $5.49 to $10.49. They allow you to pick all of the toppings you want at no additional cost. Those include grilled jalapenos, lettuce, tomatoes, pickles and condiments. All burgers are served with grilled onions, but they will kindly hold them if you ask. In case you were wondering, I did.
If you're looking to get the full Tucker's experience, "The Mother Tucker" has more than one pound of beef and costs $9.49.
In addition to the regular burgers made of 100 percent all-natural Creekstone Farms black angus beef, they also offer turkey burgers and the "One Salad," which consists of lettuce, onion, cheese, tomatoes, pinto beans, Fritos and Catalina Dressing.
My favorite item at Tucker's was the hand-cut French fries. I am a French fry snob, and I can honestly say their fries are some of the best I've ever had. Although they were a bit expensive, at $2.59, they are easily big enough for two people to share.
If you're trying to eat healthy or looking for a menu with a vast number of options, go somewhere else. But, if you're looking for a local restaurant that makes awesome, juicy, greasy, flavorful burgers, go to Tucker's.
There's a reason Tucker's was named the best burger in Oklahoma by Thrillist. To find a location near you, visit www.tuckersonionburgers.com/menu.
Rating: A
To contact Lauren Daniel, email onlineeditor@occc.edu