Try hiking in the Wichita Mountains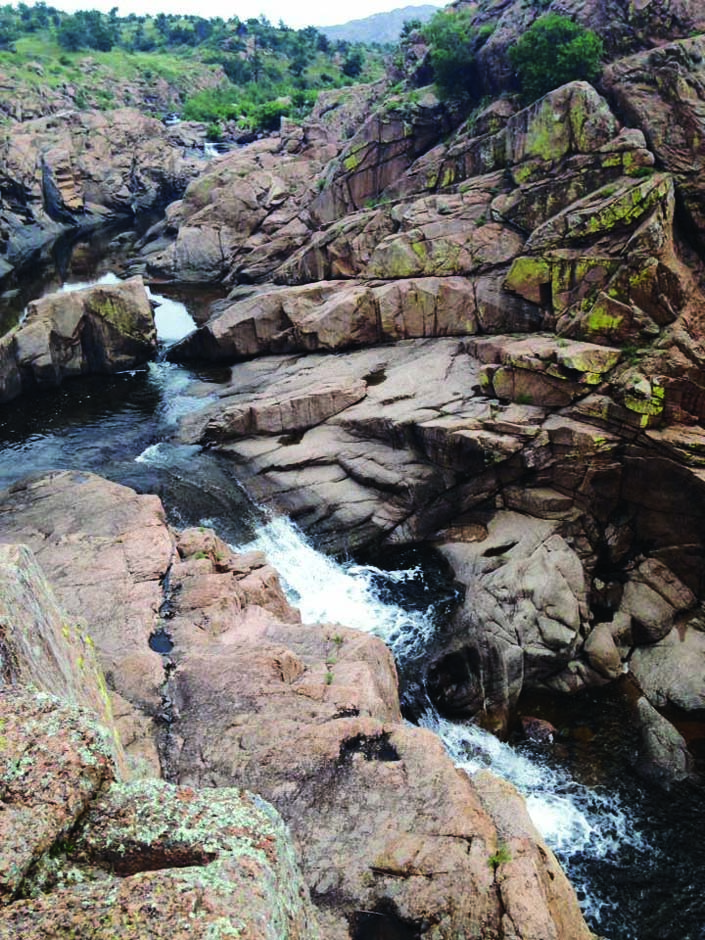 It's summertime, and what better way to enjoy it than by exploring the beautiful nature of Oklahoma?
Whether you're a novice or expert hiker, there's a trail for everyone.
Early one morning two of my girlfriends and I drove to the Wichita Mountains Wildlife Refuge in Indiahoma, Oklahoma, just over an hour drive from Oklahoma City.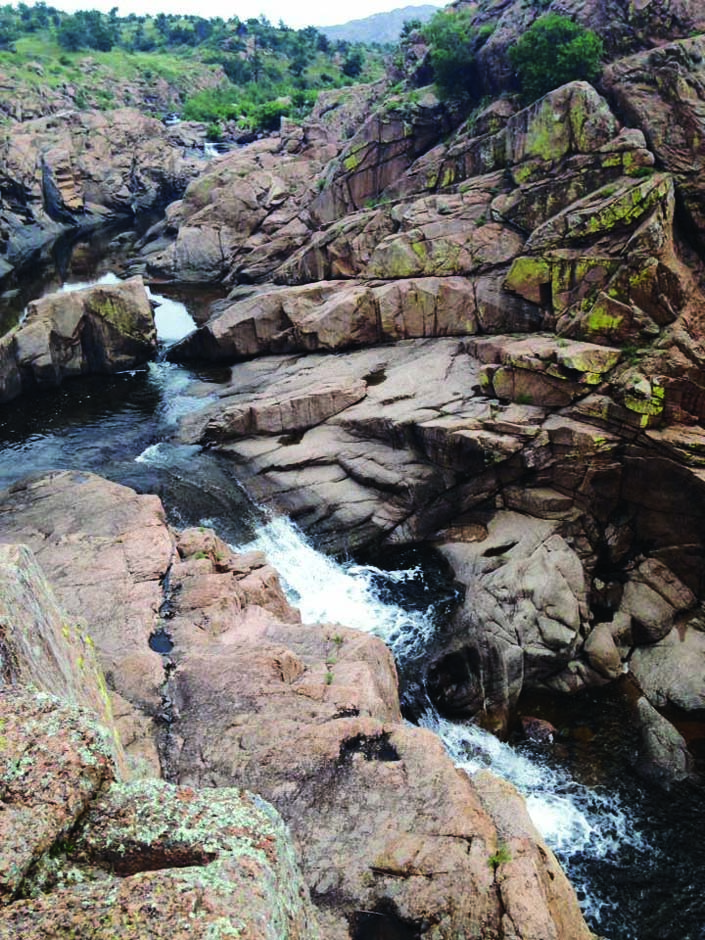 My first hiking trip of 2016 is in the books.
Grab a backpack, water, snacks and sunscreen and set off on the mountain's Dog Run Hollow Trail System. This trail in particular has the perfect balance of walking, climbing up and down rocks and walking through running streams. Just enough to get your heart pumping.
And don't be afraid to create your own trail along the way. The mountains has 15 miles of designated trails to choose from.
This Dog Run Hollow Trail System will ensure the perfect view of a gorgeous running waterfall, the ultimate selfie background and the chance to get close up to the mountain's interior with streaming water in between.
The four mile hike took four hours to complete including snack and water breaks.
Not only did we get our exercise, but while driving through the road, we spotted longhorns, bison, deer and wild turkeys along the way.
What  better way is there to observe wildlife in their natural environment?
Exploring the state's outdoors will make one appreciate all that Oklahoma has to offer while not breaking the bank.
This is a perfect day trip for college students with most state parks having free admission.
Near the Wichita Mountains, Mount Scott and The Holy City are fun stops to make before heading back home.
To burn some extra calories, walk up Mount Scott, the view at the top is breathtaking.
The Holy City, also free of charge, has a great story to tell. Touring an old chapel with painted ceilings and learning of the place's history are worth the stop.
We were lucky the weather was pleasant for our first hike. The cloudy day with sprinkles of water every now and then kept us refreshed and cool. But as hotter days approach, hikers should make sure to pack plenty of water.
For hiking tips and park information visit travelok.com.