Stolen wallets top Sept. 13 crime reports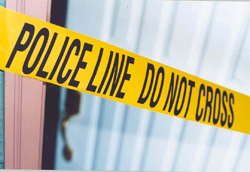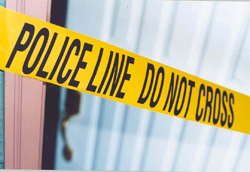 The third week in September saw a string of stolen wallets all with similar characteristics.
At roughly 1:30 p.m. Sept. 13, OCCC student Amanda Coughlin reported her wallet and keys had been stolen from the Communications Lab, according to a report filed by Safety and Security Officer Sgt. Kevin Tipton.
Coughlin said she is certain she had the wallet when she entered the lab because she used her student ID to check in, Tipton said in the report.
She said she later noticed the missing items when she attempted to purchase a snack between classes.
She returned to the Communications Lab and was told her keys had been recovered but her wallet had not, according to the report.
Video of the area shows no conclusive evidence of a suspect but "may possibly develop some leads" according to the report. The missing wallet is a Vera Bradley bi-fold type and contained a small amount of cash and various ID cards.
On Sept. 16, Safety and Security Officer Larry Lundy was called to the Wellness Center to investigate another stolen wallet.
According to a report filed by Lundy, student Ben Goins said his wallet had been stolen from his locker in the Wellness Center while he was working out.
The lock Goins had used had been twisted off and his wallet was missing, Lundy said in the report.
Goins' wallet was later recovered by a Wellness Center employee who found the wallet in an adjacent locker. All items were still in the wallet except $40 which was missing.
That same day, roughly 30 minutes later, Karen Barbalace reported her wallet had been stolen from her purse while she was in the Biology Lab.
In the report, she said she didn't notice her wallet was missing until she attempted to purchase a book from the bookstore less than an hour later.
The next morning Barbalace's wallet was recovered and returned to her with only a Nintendo DS video game cartridge missing.
Review of video shows some possible suspects but nothing conclusive, according to the report.