The Bedlam Backstory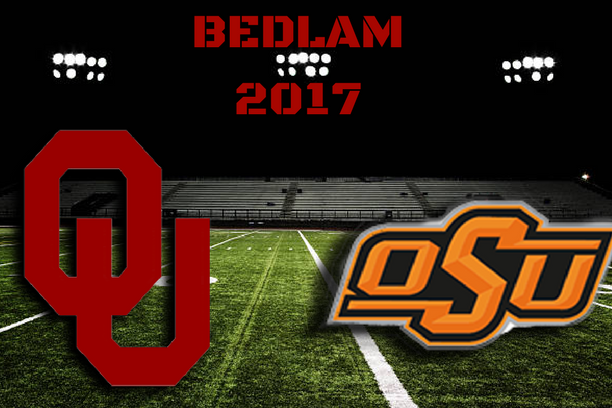 The Oklahoma Sooners defeated the Oklahoma State Cowboys last Saturday in the always anticipated Bedlam football game.
The final score was 62-52, and the combined total of 114 points made it the most points scored in rivalry history.
Oklahoma is now ranked No. 5, while Oklahoma State is listed at No. 12.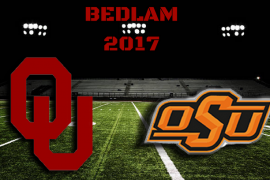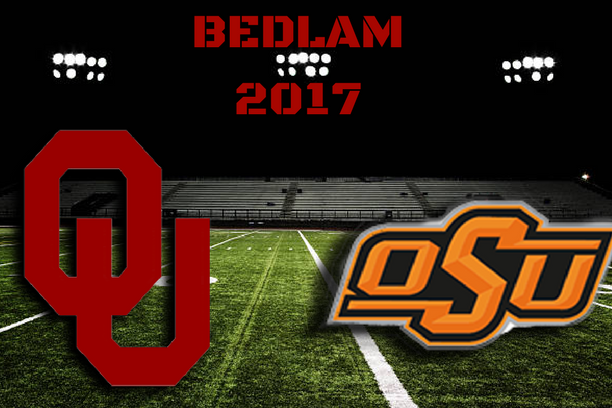 "I thought both teams really played their hearts out," OU head coach Lincoln Riley said. "It was a great college football game. It was kind of a back-and-forth game as everybody saw. But I'm really proud of the fight and resiliency of our group."
Oklahoma State head coach Mike Gundy called the game "a heck of a college football game."
"As much as losses like this hurt, they hurt because you've put yourself in a position to where games matter. They're important," he said. "We had our shot there in the last two minutes. But I told the team I was proud of their efforts and being resilient."
Bedlam lived up to its name. But what does it mean, and where does it come from?
Bedlam is defined as "a scene of uproar and confusion."
But its historical significance lies with Bethlem Royal Hospital, an insane asylum in England founded in 1247. Bedlam was used as a byname for the hospital, and Brittanica.com says the term "came to be used generically for all psychiatric hospitals."
But how did it become associated with these two schools?
It goes back to 1917.
Back then, OSU was known as Oklahoma A&M, or Oklahoma Agricultural and Mechanical College. Oklahoma A&M changed its name to Oklahoma State in 1957.
After a ten game losing streak, Oklahoma A&M finally beat OU 9-0 on November 29, 1917.
The next day, The Oklahoman published an article describing the madness that occurred following the game.
"So surprised were students, faculty members and citizens when they first heard the 9 to 0 victory story from Oklahoma City that confirmation was necessary. Then bedlam broke loose. Nine long shrieks of the college power plant whistle told the score. Guns were fired. The antique, dust-covered bell in old Central building belfry chimed for the first time in years. Literally the town was painted white. On buildings, sidewalks, windows and other places, the score was painted. A huge figure nine and a tiny naught."
The name Bedlam has stuck with the rivalry game ever since.
OU leads the series 87-18-7.