Students have chance to learn in Spain next spring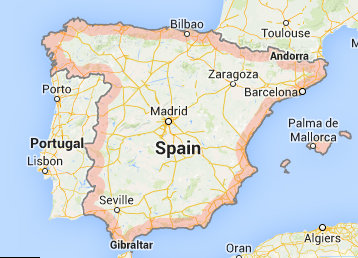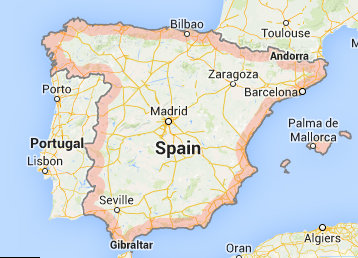 Students learning Spanish can improve their language skills while visiting Andalucía, the southern region of Spain for the last two weeks of May.
Students will get to explore cities such as Cadiz, Madrid, Seville and more from May 17 until June 1.
Oklahoma Study Abroad Program Director Christian Alyea will accompany Professor Gina Villamizar and her students to Spain.
Alyea said this part of Spain has a unique history because it is one of the only places where Christians, Jews and Muslims lived together in one place, mostly peacefully, for about 600 years.
The total estimated program price is $2,800 per person, according to the itinerary. This includes round trip airfare, hotel accommodations, local transportation, tours, a number of meals, special attractions and activities, and more according to the itinerary at www.oklahomastudyabroad.com/Spain2014OCCC.
Students should have some background in Spanish and should have taken at least one class of Spanish in college or some in high school, Villamizar said.
If students have not taken any Spanish classes in college or high school, Villamizar said, they should contact her so she can evaluate each individual's experience with Spanish to determine their fluency and if it is appropriate for them to attend the trip.
Villamizar said students need to contact her to enroll for the trip to Spain.
The deadline to sign up is March 14 but students can get the cheapest airfare by registering and making their first payment in December, Alyea said.
Villamizar said students who participate in the study abroad trip will enroll in three college credits of Spanish.
Alyea said travelers also have the option to audit the class.
Villamizar is originally from Colombia, in South America. She said she has never been to Andalucía.
"I have been to Europe many times but I have not been to Spain," she said. Villamizar said she also has traveled to Canada and Brazil.
"It has been one of my goals to be able to take students on a study-abroad program," she said. This will be her first study-abroad trip.
Villamizar teaches Spanish online and on the OCCC campus.
There will be a lot of things to do in Spain, Villamizar said. Students will visit museums, walk historical streets and view different architectures styles.
Villamizar said the main thing she hopes students take away from this trip is being able to learn and appreciate a different culture. Her goal is to help students see the similarities and differences in traditions, and try to embrace them, Villamizar said.
For more information, call Villamizar at 405-682-1611, ext. 7655, or email gina.villamizar@occc.edu.
Alyea can be reached at 405-549-3329, or email christian@oklahomastudyabroad.com.