State capitol hosting Higher Education Day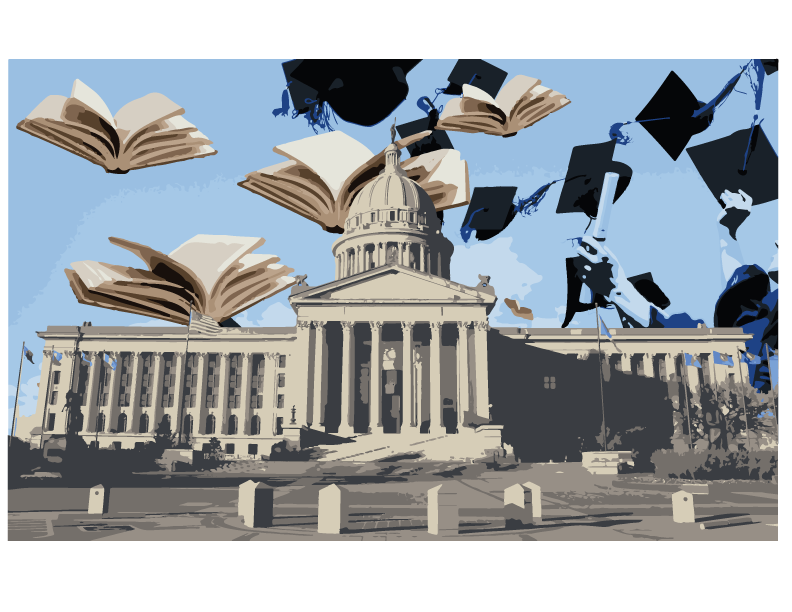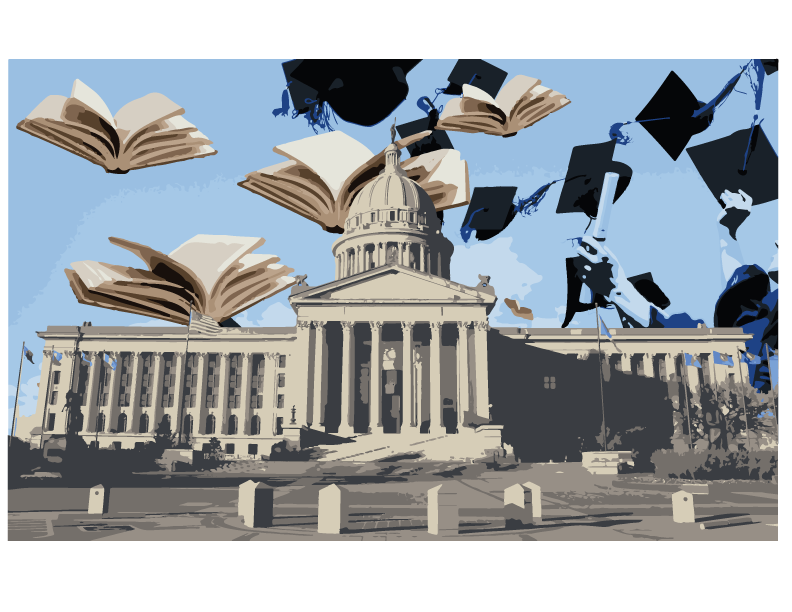 Higher Education Day at the state Capitol is generally overlooked by the people it needs the most attention from, political science Professor Nate Vanden Brook said in a speech to OCCC student leaders Feb. 5.
Those missing voices are the students of OCCC or any other college or university that receives funds from the State of Oklahoma, he said.
About 20 student leaders attended The Leadership Council meeting, to listen to Vanden Brook speak about the importance of Higher Education Day.
He urged all students to register through Student Life to go to the Capitol on Feb. 16 and talk to their elected representatives about the importance of funding for colleges.
Shuttle-bus service from the campus to the Capitol and back will be provided once every hour beginning at 9 a.m. and continuing until 5 p.m.
TLC members learned that next fiscal year state funds could drop by $1 billion. If this occurs, Vanden Brook said, state revenue would have declined by 12.5 percent at OCCC during a four-year period.
"Students may ask, 'How does this directly affect me?'" Vanden Brook said. "I'm here to tell you that the statistics are not pretty."
He cited possible budget cuts that OCCC might experience.
Money to help pay for student newspapers and other student services provided throughout campus might be reduced. For another example, the free printing of 10 pages per student in campus computer labs might be cut.
Employees could see a decrease in salary. For another thing, tuition would definitely increase, which directly affects every student's pocketbook, Vanden Brook said.
OCCC is the fourth largest college in Oklahoma, said Aislinn Burrows, a representative from the college president's office.
Its funding is included and lumped with other public universities.
The bigger the college is, the bigger the target it makes for funding cuts, she said.
Vanden Brook said students should talk to their elected state senator and state representative.
"Let them remember who you are and where you come from," Vanden Brook said. "Remind them that every $1 you receive (in state funds), the state will receive a $4.50 return (in taxes paid by higher wage earners). That's an investment incentive.
"Showing up to Higher Education Day at the Capitol shows the representatives that you are not just a number," Vanden Brook said. "Allow them to a put a face to the name…. Show the representatives that there is a story to your name."
Being politically active will benefit students and higher education, he said.
Professors are encouraged to allow students to attend without being penalized for missing class, Vanden Brook said.
For more information about Higher Education Day at the state Capitol, contact Burrows at (405) 682-7502 by phone or by email at aislinn.v.burrows@occc.edu.