South Oklahoma City Senator resigns amid child prostitution charges.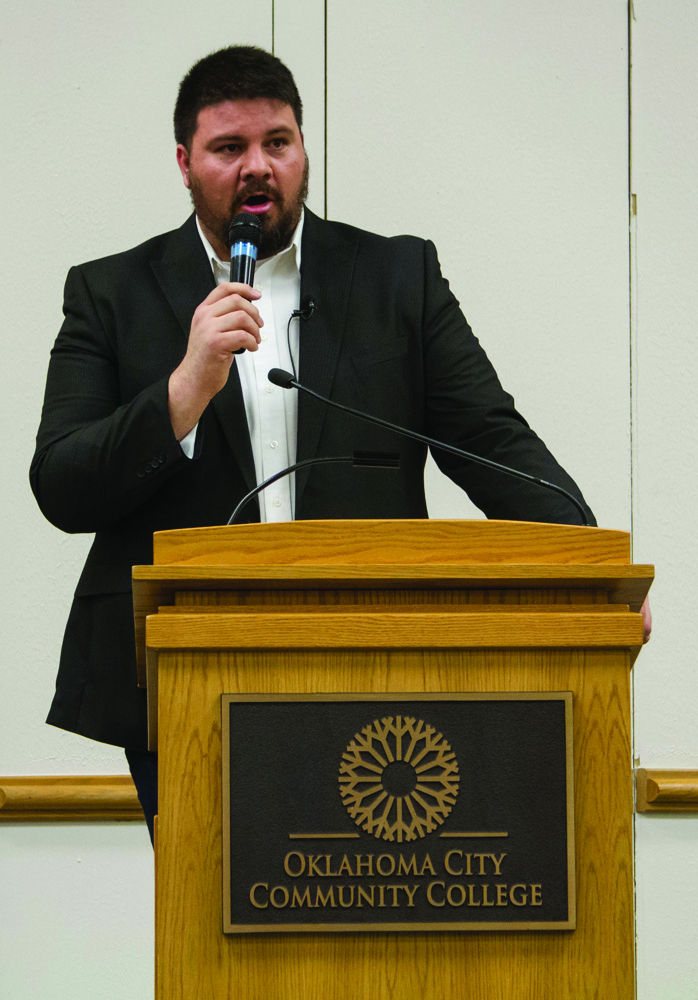 State senator Ralph Shortey, R-Oklahoma City, resigned Wednesday after being arrested on child prostitution charges.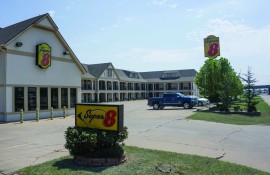 According to a court affidavit, on March 9 police officers conducting a welfare check at the Super 8 Motel at 1520 N. Service Road in Moore found Shortey, R-Oklahoma City, alone in a motel room with a 17-year-old juvenile male.
An affidavit said officers smelled marijuana and found a green plastic canister marked "Colorado Retail Marijuana" containing marijuana residue.
Police said that during the investigation Shortey indicated he had brought one gram of marijuana to the motel room.
In addition to marijuana, officers found an opened box of condoms in Shortey's backpack and a bottle of lotion in a backpack owned by the juvenile.
During the initial investigation, police discovered a series of online conversations that had taken place between Shortey and the juvenile.
The sexually explicit conversation details the two planning their rendezvous and marijuana use at the motel.
In messages obtained by police, the male juvenile told Shortey, "Hey keep updated cause I want you bad daddy."  
Shortey responded that he would have sex with the minor if he would continue calling him "daddy" and referred to the juvenile as "baby boy".
The senator asked the juvenile if he could "bring a pipe or something."
The pair claimed to have met one another approximately one year ago through Craigslist. Since that time, the two had been messaging through the app Kik, on which Shortey used the alias "Jamie Tilley."
On March 16, one week after police discovered Shortey in the motel, District Attorney Greg Mashburn filed three felony counts and an arrest warrant against the senator. The charges included engaging in child prostitution, engaging in prostitution within 1000 ft. of a church, and transporting a minor for prostitution.
The charges did not include possession of marijuana.
After the arrest warrant was issued, the senator turned himself in to the Cleveland County Jail where he was released after posting a $100,000 bond.  
In the wake of the charges, the Oklahoma Senate voted unanimously to strip Shortey of his legislative benefits and rights including his committee positions, executive assistant, state-owned laptop, expense allowances, Capitol office, and assigned parking space, and called for the removal of his name from all Senate-controlled legislation.
According to an article in the Tulsa World, a statement released by Gov. Fallin calls for the senator's resignation:
"Ralph Shortey should resign his seat in the Senate. The charges against him do not reflect the character and decorum that we expect of an elected official. It is not acceptable. In the meantime, there's a criminal justice system in place to review the allegations. We should respect the process and allow it to work as designed."
Others have also demanded his resignation including  Lt. Gov. Todd Lamb, the Oklahoma Democratic Party, and the Oklahoma State Senate Democratic caucus.
Senator Shortey's legislative biography describes him as a South Dakota native who moved to  Oklahoma City. He attended Moore Public Schools and Heartland Baptist Bible College. He was preparing for mission work in Uganda. With a wife and children, Shortey decided against pursuing mission work and instead entered the oil and gas industry. This led him into politics, where he lists his legislative priorities as personal liberty, fighting illegal immigration, and strengthening public safety.  
Shortey represents District 44. District 44 is also home to Oklahoma City Community College.
Last month on Feb. 13th, the senator hosted a controversial town hall meeting on campus. While there, he fervently defended his stance on Senate Bills 512 and 50. According to Shortey, this proposed legislation would make changes to portions of state questions 780 and 781.  
In November, Oklahoma voters approved 780 and 781. The two state questions lessen the penalties associated with some schedule I and II drugs like marijuana. It reduces some felony drug charges to a less severe misdemeanor charge. Money saved as a result is redirected to drug treatment programs.
Among a barrage of yelling and tough questions, Shortey addressed his concerns with lessening the penalty of drug offenses. He explained that Oklahoma voters did not understand the state questions they had voted on.
A  room of approximately 200  constituents disagreed.
On March 20, six days after charges were filed against him, Senator Shortey retained attorney Ed Blau. Two days late the state senator, in letters to Gov. Fallin and Senate President Pro Tempore Mike Shultz, R-Altus officially  submitted his resignation from office.
"Earlier today, I submitted my resignation, effective immediately, to the President Pro Tempore of the Oklahoma Senate, as well as to Gov. Mary Fallin. I thank the constituents of Senate District 44 for the opportunity they provided to serve. Because I take that responsibility seriously, I recognize that the charges against me are a distraction to their interests and the remaining legislative session, which should serve all Oklahomans. My resignation is evidence of my respect for public service and the duties of our elected officials. I ask respect for the privacy of my family — my wife and four daughers — as I defend myself of these charges."
If convicted of charges, Shortey could face jail time and fines. Oklahoma law would still allow Shortey to receive $9,000 a year in state retirement, even if convicted.
According to the Oklahoma Constitution, retirement funds can only be denied if a lawmaker is convicted of felony bribery, corruption, forgery, perjury, a felony related to campaign finance, or duties of office.