Sechrist to teach fall President's Leadership class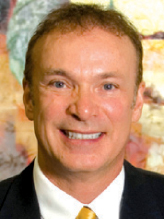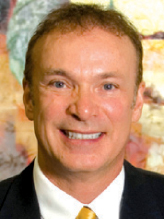 College President Paul Sechrist will teach a leadership class on campus beginning fall 2011.
Called the President's Leadership Class, the new two-credit-hour course will be offered from 3 to 4:45 p.m. on Tuesdays as an elective.
Students must apply for one of the 24 openings and will receive scholarships to attend if they are chosen, Sechrist told members of the Faculty Association on Jan. 25.
The class is designed to keep academically-strong students engaged at OCCC right through the completion of a degree, Sechrist said.
In this class students will gain leadership experience, be exposed to positive and successful role models, and enhance their writing and speaking skills.
"The broader your experiences, the better your leadership potential," Sechrist said.
He will be the in-class instructor.
"I am very excited about teaching," he said.
Sechrist said he will use a variety of sources and tools for his lectures, including his own life experiences.
After the semester is over, students in the President's Leadership Class will be asked to serve as ambassadors for the college at various events the following semester, he said.
"For example, the students may be asked to volunteer for Opening Day activities and serve as tour guides to new students to help them find their classrooms and answer questions about going to OCCC," Sechrist said.
"Students may also be asked to serve as greeters for events on campus hosted by the president, such as ground breaking ceremonies and alumni banquets."
Each student who is selected and enrolls in the class will be provided with a scholarship to cover 12 hours of tuition and fees for the fall semester, he said.
"I recognize that many students who would be excellent candidates for the class cannot take a full load of classes because they need to work to pay for tuition and fees," Sechrist said.
"Therefore, as an incentive to take the class and go to OCCC full-time for at least this semester, this generous scholarship will be awarded."
Sechrist said he is excited about this project.
"This gives me the opportunity to teach a class, be directly involved with students at the core of our mission — teaching and learning — and expose students to campus, civic and business leaders."
If a student is interested in enrolling in the class, there are a few participation requirements that must be met prior to be admitted. Students must:
•fill out an application which can be obtained from the office of the Vice President for Enrollment and Student Services located in the Main Building on first floor, south of the Welcome Desk.
•complete 12 college credit hours at OCCC at 1000 level or higher with a minimum grade point average of a 3.0 prior to fall semester 2011.
•complete ENGL 1113, English Composition I (or equivalent), and Math 0403, College Prep Math IV (or equivalent) prior to fall semester 2011.
•be enrolled full time during the fall 2011 semester.
Completed applications and all required attachments, including a recommendation from a faculty or staff member, must be turned in by 5 p.m. Friday, March 11, to the Office of the Vice President for Enrollment and Student Services.
For more information about the leadership class, students should contact Student Relations Director Erin Logan at 405-682-7821 or elogan@occc.edu.