Restaurant reminder of simpler times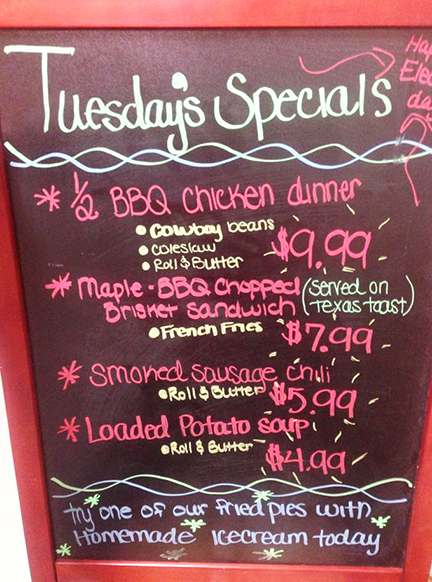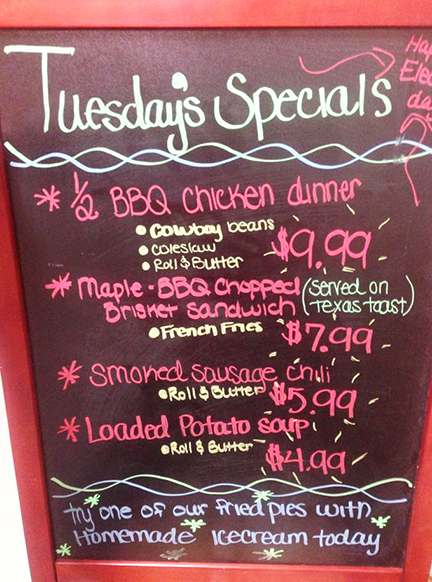 Once upon a time, a simpler way of life existed where home-cooked meals, freshly butchered meats, and homemade jellies were not out of the ordinary. Now, these things are looked upon as a rarity and treasured, as they once were, but in a new sense.
The Old General Store located at 117 NW 32nd St. in Newcastle is the place to go if you're craving a slice of life from the past.
Upon entering what looks like a miniature Cracker Barrel, you'll be greeted by shelves of homemade candies, fresh jams, pickled fruits and veggies, and even fresh jerky.
The Old General Store also carries bread that is delivered by Ingrid's Kitchen, which pairs well with the side items they carry such as ready-to-bake macaroni and cheese, and pasta salad.
However, no meal is complete without meat, and the Old General Store has plenty, offering everything from ribs to ribeye freshly cut at their in-house butcher shop.
While they do have plenty of items to make your dinner at home amazing, they also have a restaurant in the store.
Each day, they have daily specials such as the BBQ Chicken Special, Smoked Sausage Chili, Hickory Smoked St. Louis Ribs, and Loaded Tater Soup.
They also have a regular menu with items like hamburgers, sandwiches, and steaks. Their side items include typical comfort food items such as: french fries, fried okra, cowboy beans and salad.
I got the cheeseburger, a thick patty piled high with veggies on a homemade buttered bun from Ingrid's for around $8.
For dessert, I had homemade Rocky Road ice cream, which tasted like it had been churned in an ice cream machine earlier that day. The store has around eight flavors of homemade ice cream to choose from, and they give a generous helping for around $2.50.
In addition to the ice cream, they also have fried pies in various flavors like coconut cream, cherry, chocolate and many more.
The atmosphere in the Old General Store will make you feel like you're sitting in your uncle's living room, or an old-fashioned hunting lodge.
You'll feel right at home while enjoying some great food.
Visit their Facebook page to see daily specials at www.facebook.com/OldGeneralStore/timeline.
Rating: A