Performing Arts Theater opens its doors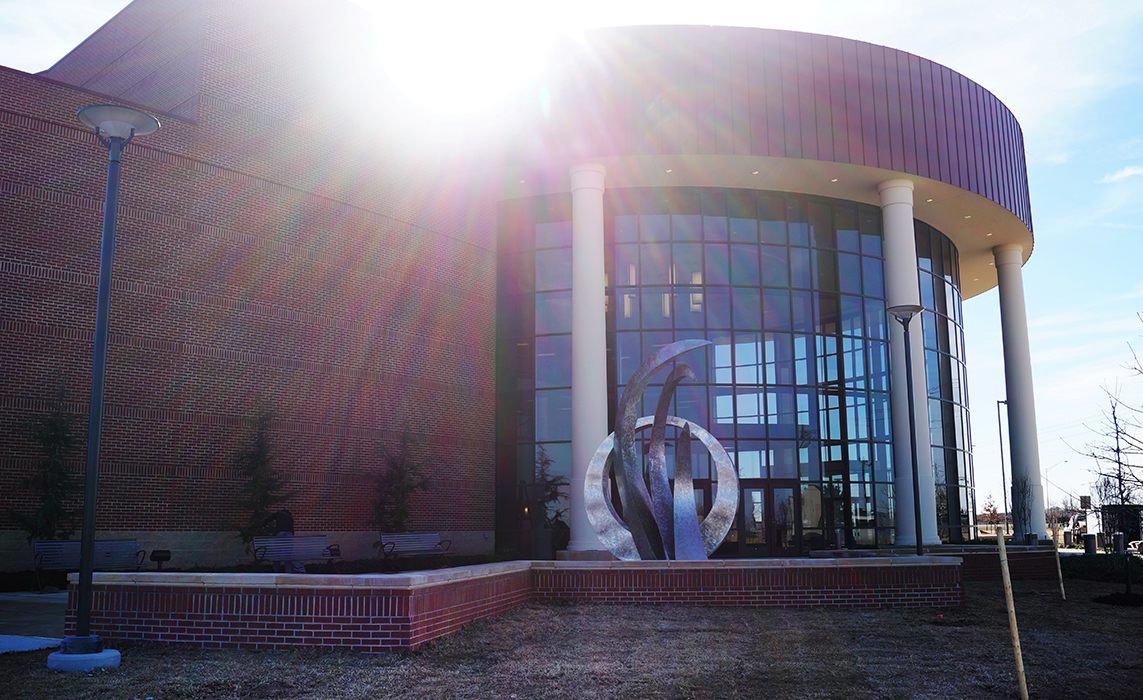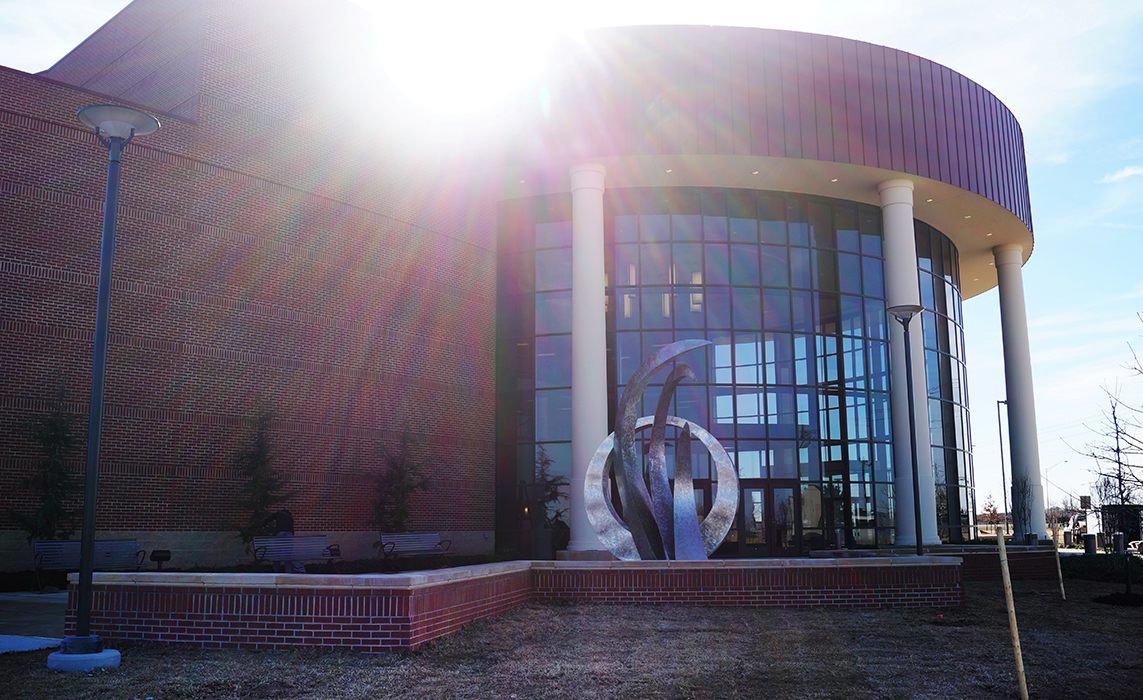 After several delays, the Performing Arts Theater is now open for business.
In a Jan. 10 interview, Project and Facilities Manager Larry Barnes said the theater, which has taken a little more than two years to complete, was awaiting approval of the fire marshal before it could officially open. That approval came on Jan. 15.
Barnes said the theater was originally supposed to be completed by Sept. 15, 2013.
A groundbreaking ceremony was held Oct. 8, 2010. Construction began a short time later.
Walt Joyce of Triad Design Group, the architectural company that designed the theater, said the majority of the delays have been weather related.
He told OCCC regents at a Jan. 7 meeting that cold and wet conditions prevented the concrete for the allée being poured, causing the latest delay.
The theater and allée projects were coordinated to be inspected by the fire marshal at the same time, Joyce said.
Because of the latest delay, several events that were scheduled to be held in the theater were postponed or canceled, Joyce reported at the meeting.
A dedication ceremony took place Jan. 16 for the theater and the sculpture out front.
Barnes said the theater's art gallery will house Desmond Mason's art show which was scheduled to open Jan. 18. Mason is a former NBA player turned artist.
Along with the gallery, Barnes said, the theater boasts a number of large spaces that can serve for other events, meetings and conferences.
Institutional Advancement Executive Director Lealon Taylor said the new theater will host OCCC events, such as the Cultural Arts Series, as well as community groups and programs this semester.
"We've always had the Bruce Owen Theater," Taylor said. "And this is really no different. It's just bigger and newer, and there will be a lot more interest.
"We definitely want the community to feel that they are a part [of the project]."
Taylor said the theater meets the premiere industry standard for stage, lighting, and sound.
The final cost of the theater was reported to be $21 million —$5 million more than was origianlly anticipated when the plans were first made in 2010, according to Pioneer archives.
The money came from several sources including, Auxillary Budget and Section 13 Offset Funds, and private donations. OCCC students contributed almost half of the money raised via a $3 per credit hour fee increase in 2006. That raised $8 million.
For more information, contact Taylor at 405-682-1611 ext. 7617.
To contact Siali Siaosi, email seniorwriter@occc.edu.