OCCC occupational therapy students exceed national pass rate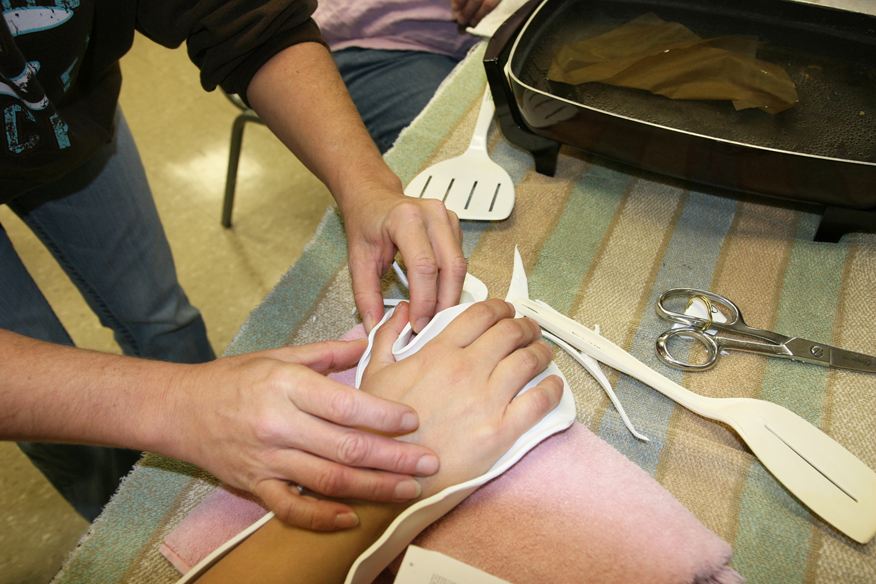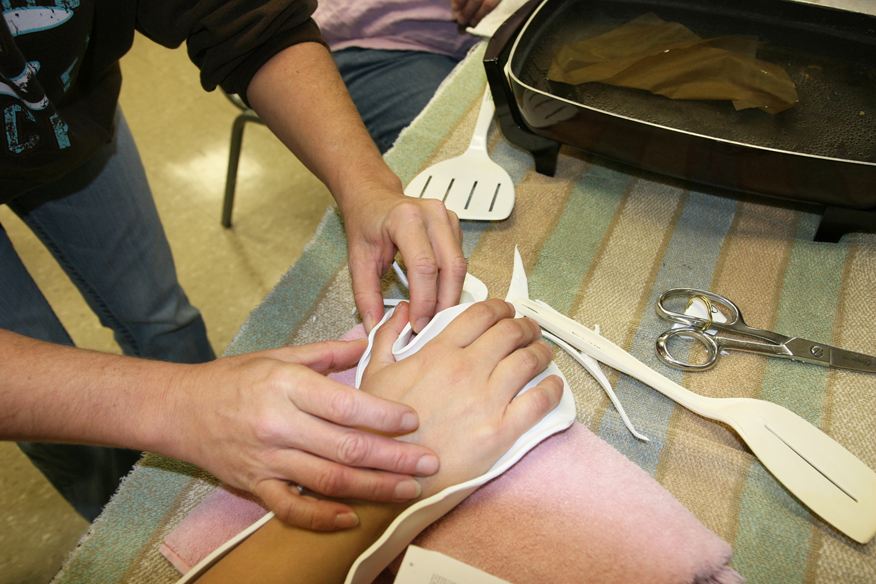 The news is good for 2011 Occupational Therapist Assistant graduates taking their national exam for the first time.
They exceeded the national pass rate by 5 percentage points, with 89 percent passing at OCCC versus 84 percent nationally. In fall 2011, 18 students took the exam and 16 passed the first time.
OTA Professor Tom Kraft sounded proud.
"We are pleased with our graduate performance on the national Certification Examination regarding first time test takers," said Kraft, now serving as acting dean of the Health Professions Division.
The 2011 grads surpassed their predecessors from the class of 2010, when 82 percent passed the first time, compared with a national pass rate of 84 percent.
They did much better than the class of 2009, when 77 percent of OCCC grads passed on the first try, compared to 86 percent nationally.
Kraft would like to see 100 percent of OCC graduates pass the test the first time, as they did in FY 2007.
Student scores have been rising since their fall below the national average in FY 2009.
OCCC student Gretchen Wilson is preparing to earn her Occupational Therapy degree now. She knows the test will be tough.
"I participates in class activities and case studies and also attend review sessions with other students in the program," said Wilson, explaining how she is preparing.
Graduates must pass the National Board for Certification of Occupational Therapist Exam (NBCOT) in order to become a licensed occupational therapist.
However the NBCOT records only show the score a student receives the first time they take the test. Most students successfully pass with later attempts at NBCOT.
"Please note that a majority of the test-takers pass when they take the test a second time," said Janet Perry, OCCC's director of Institutional Effectiveness.
According to the Occupational Board for Certification in Occupational Therapy, a student may take the test as many times as necessary. However, there is a 45-day waiting period in between test dates.
In their professional lives, occupational therapist assistants help those who suffer from mental, physical, developmental, and emotional disabilities. The therapists will use treatments that develop, recover, or maintain the daily tasks involved in their client's life.
"We require our students to have a minimum GPA of 2.5 in order to be accepted into the program," said Associate Vice President for Academic Affairs Greg Gardner.
Applicants also must score of 86 or higher on the Standard Compass Reading placement test score or minimum score of 77 on the College Entry-Level Placement Test Accuplacer Reading placement test.
To contact Mollie Hawkins, email onlineeditor@occc.edu.