Automotive prof loves faith, family, and fuel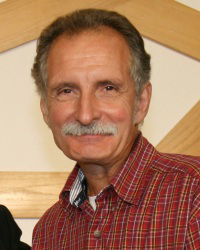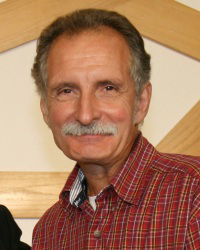 Richard Steere
Growing up in Chicago, automotive Professor Richard Steere said he didn't click with any of the typical social groups in high school. Instead he found his place with automobiles.
Pumping gas at a Citgo station that also offered a repair shop, he realized that he had a true passion for cars, Steere said.
When tow trucks would bring in cars that wouldn't run, Steere would try to figure out the problem and fix it. Often he succeeded.
"It created a sense of accomplishment," Steere said.
And the rest, as they say, is history.
For 16 years, Steere has worked at OCCC and he says he still has a passion for what he does.
Upon graduating high school, which was just north of Chicago, Steere attended West Texas A & M University in Canyon, Texas, majoring in Industrial Technology.
From teaching in Chicago Training Center to New Mexico Engineering College and now OCCC, Steere has gone to wherever General Motors needed his expertise.
Along with being an educated and experienced professor, Steere is a great inspiration to his students.
Brad Walker, professor of automotive technologies, said that he was a student of Steere when he attended OCCC.
"Steere was my favorite teacher and the top two favorite teachers I've ever had," Walker said. Walker said the reason he wanted the job at OCCC was so that he could work with Steere and because he wanted to further learn from Steere even though his schooling was over.
Although Steere enjoys his job at OCCC, he said it is not the most important thing in the world to him. Steere has a wife and five daughters that make up his "blended family." Partly because his wife is from a Hispanic background, the Hispanic culture is very important to him and his family.
Because of the culture he has kept up in his family, along with a strong faith, his oldest daughter felt a calling to be a full time missionary in Guatemala. Steere has enjoyed visiting her there and loved meeting the children his daughter works with.
"Faith comes first and then family and career," Steere said about his priorities in life. "Faith is the most important thing, not just talking about it, but living it in one's family and community."
Walker said that Steere leads by example and does not just expect excellence from his team, but rather shows it and it rubs off on everyone else.
"He lives what he speaks," Walker said.
Steere said that is why he gives back to his community by doing what he loves and educating the students and technicians at OCCC.
To contact Alise Squiric, email onlineeditor@occc.edu.