OCCC gamers level up at convention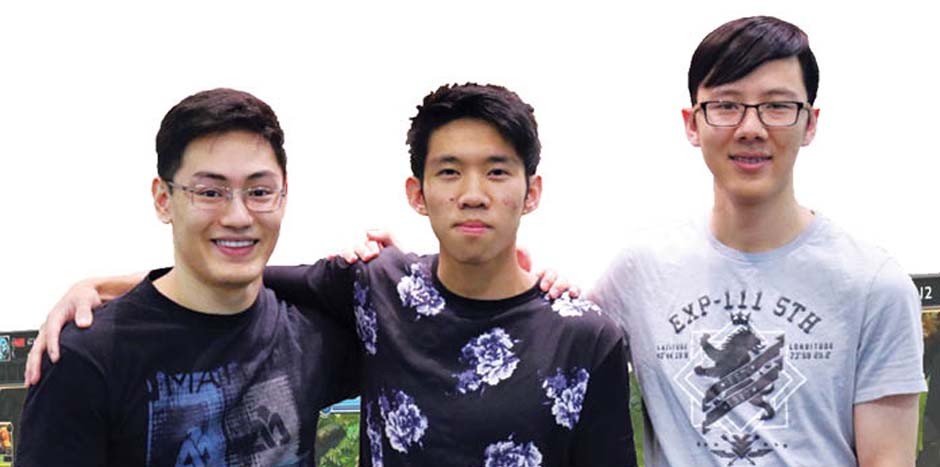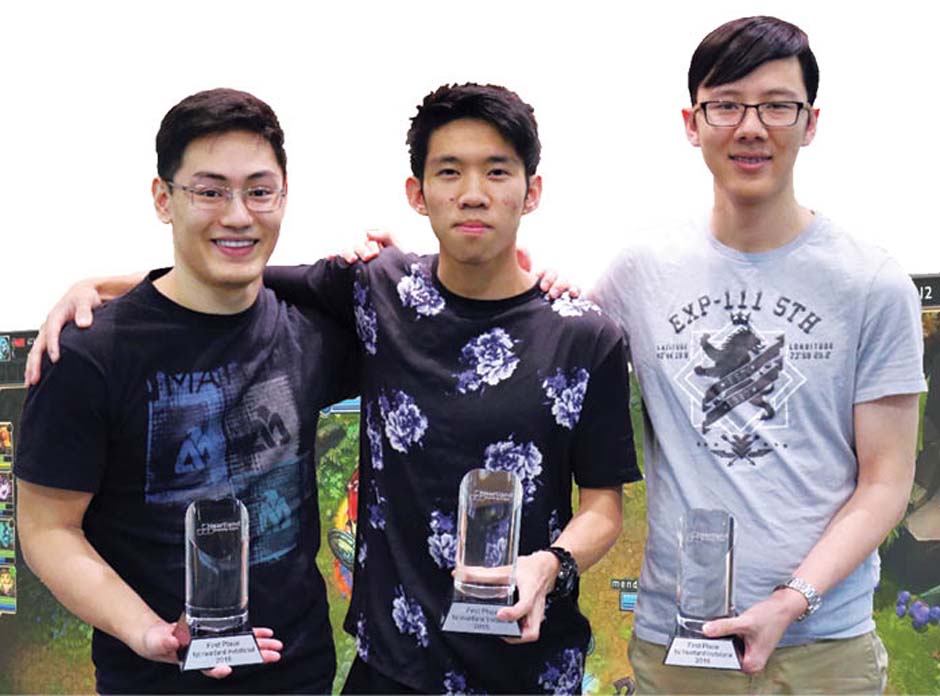 Three OCCC students took first place in the "League of Legends" game contest April 8 at the University of Tulsa during the 2016 Heartland Gaming Expo.
The Expo, according to its website, is a family-friendly public event featuring outdoor laser tag, food and speakers alongside the gaming competitions.
The OCCC team defeated the University of Tulsa for first place and won more than a title. They also walked away with $500 in prize money.
"League of Legends" is an online multiplayer strategy game inspired by elements of the "World of Warcraft" franchise.
Robotic engineering major Richard Carrizosa, engineering major Dat Le, and engineering major Brian Tran said they heard of the event through the gaming expo's official Facebook page.
"It's team vs. team," said Tran. "Each team has five players, and the goal is to destroy each other's base. It's a big strategy game, and it takes a lot of skill."
"We didn't know what to expect. We played every single team like anyone else."
Tran said it was a lengthy process to reach the finals.
"Our toughest match was against the University of Tulsa themselves," Tran said.
The OCCC team beat Tulsa, sweeping three games in a best-of-five match up.
Tran said they went into the final round optimistic but open to whatever may happen.
Tran said during breaks from competition there was much to appreciate at the expo.
"There were contests for game design, game art, game music. There were food trucks and activities. It wasn't just 'League of Legends'; it was a full convention."
The group signed up to participate as a team representing OCCC on the Heartland Gaming Expo website.
Soon after, Tran said, the team received an official invitation to the event from the University of Tulsa, waiving the fee to enter the tournament.
"Typically tournaments have prize pools," Tran said. "You pay like 20 dollars per person, with five players, that's $100 a team. It goes into a pool and whoever wins gets the majority of that."
Several other schools attended the event, including the University of Kansas.
"There's certain states that offer scholarship programs, like Texas A&M, Florida State, Georgia Tech," Carrizosa said. "They offer scholarships for professional players that play on the college teams."
"Oklahoma is not there yet, but I predict in maybe two years or so, more states will start to offer some sort of scholarship or some sort collegiate program."
Tran said they plan on attending the convention next year as well.