Dance company partners with Curbside Chronicle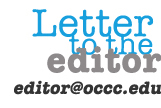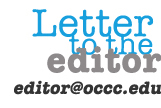 To the Editor:
Through the lens of local choreographers, RACE Dance Company presents "Home," in partnership with The Curbside Chronicle for the final concert of the 2015-2016 season.
Dancers will explore the true meaning of "Home" at 7:30 p.m. Friday, June 10 and Saturday, June 11 at the Loft on Film Row on West Sheridan in Oklahoma City.
A subsidiary of The Homeless Alliance, The Curbside Chronicle employs and empowers homeless and low-income individuals in Oklahoma City by allowing them to write and sell a street magazine.
A magazine vendor, as well as the organization's co-founder Rayna O'Connor will be at the show to share how The Curbside Chronicle is helping Oklahomans rise out of poverty.
"There are some misconceptions out there. When you see Curbside vendors on the street, they are not panhandlers. They are people who are dedicated to transitioning out of homelessness and into housing," O'Connor said, "That's what The Curbside Chronicle is all about."
Due to the nature of social content, RACE Dance Company recommends ages 14 and up attend the show. Tickets are available for $30 online at tickets.racedance.com and at the door. Seniors can buy tickets for $20 at the door with valid identification. For more information, visit racedance.com.