Norman pub a bit pricey but ideal for any occasion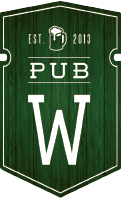 Pub W is a public house situated in the heart of bourgeoisie Norman, in the Brookhaven Village community. The house also has taken up business in a building that has already been several other restaurants that have ultimately failed.
I'm hoping the curse doesn't affect its current tenants, because Pub W is excellent. Don't let the hoity toi-ty reputation of West Side Norman dissuade you, Pub W is the real deal.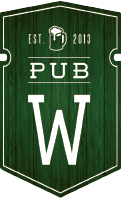 First of all, it has an excellent beer selection. That's on tap, as well as bottled. All the menu items are huge and appetizing, although I admit, I've only ever deviated from the chicken tender platter a few times. There's an upper level that I haven't explored yet, and it's a great, relaxed atmosphere to sit back with family or friends and a few drinks and watch OU play on a Saturday.
It can feel a little bit claustrophobic at times inside, as everything is pretty well crammed together, especially when local legend Calvin, aka "the sooner guy" hovers around your table asking if you would like to buy a copy of the Norman Transcript.
However, there are multiple flat screen TVs that can be seen from just about any viewing angle, which helps.
If you need a breather, there's a patio that allows smoking, but really isn't ideal around this time of year, obviously.
Though it is fantastic for game day, there usually is always a pretty decent crowd for other sporting events as well. I watched the Women's World Cup soccer final there and the atmosphere was great.
The house fits a lot of needs of the community as well, which I can definitely appreciate. Long day at work? Just got into an argument? Or just need something to drink? There's a bar for that. Looking for some place for Sunday lunch after church? The pub is modern enough to afford a casual or slightly formal meal.
The only knock is on the prices. Eating here more than once a week could definitely be financially ruinous, with most entrees starting at $10.
Pub W is located at 3720 West Robinson Ave. You can get more information ablout the menu and prices at pubwnorman@ehsrg.com.