No end in sight to Oklahoma's dry summer, drought undefined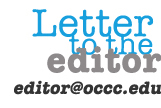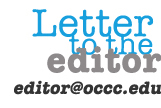 To the Editor:
The extraordinary heat and wind during June has taken its toll on the western half of Oklahoma, allowing the drought that began last fall to intensify and spread.
Exceptional drought, the worst such designation in the Drought Monitor's intensity scale, increased in coverage from 10 percent of the state last week to 33 percent this week. In addition, extreme to severe drought has shifted back to the east.
The state has missed a substantial amount of its normal rainfall. According to data from the Oklahoma Mesonet, the May 24 to June 22 statewide average rainfall total was 1.24 inches, a deficit of 3.23 inches and the driest such period in Oklahoma dating back to 1921. Southwestern and south central Oklahoma suffered through similar rankings, receiving a scant 12 percent of normal rainfall over that period.
The tremendous early summer heat accelerated the drought's eastward progress. The statewide average temperature for the month thus far stands at 82.7 degrees. High temperatures across the state averaged 95.7 degrees through the 22nd, 8.6 degrees above normal. The Oklahoma Mesonet station at Grandfield has recorded a high temperature of at least 100 degrees 20 times during June.
The drought's impacts have been enormous, especially in western Oklahoma where damage to this year's winter wheat crop was widespread. Fire danger, which normally subsides in early spring as vegetation greens up, has continued through spring unabated. Damage to the state's cotton crop in southern Oklahoma is continuing as those plants begin their growth cycle in desperate need of moisture. Livestock operations have been particularly hard hit due to the loss of stock ponds and feed.
Very little relief is in sight as summer continues. The latest outlooks from the National Weather Service's Climate Prediction Center call for increased chances of warmer- and drier-than-normal conditions through July. The latest U.S. Seasonal Drought Outlook sees persistence or intensification of drought through September for the western half of the state.