Neon Trees entertain a forest of happy fans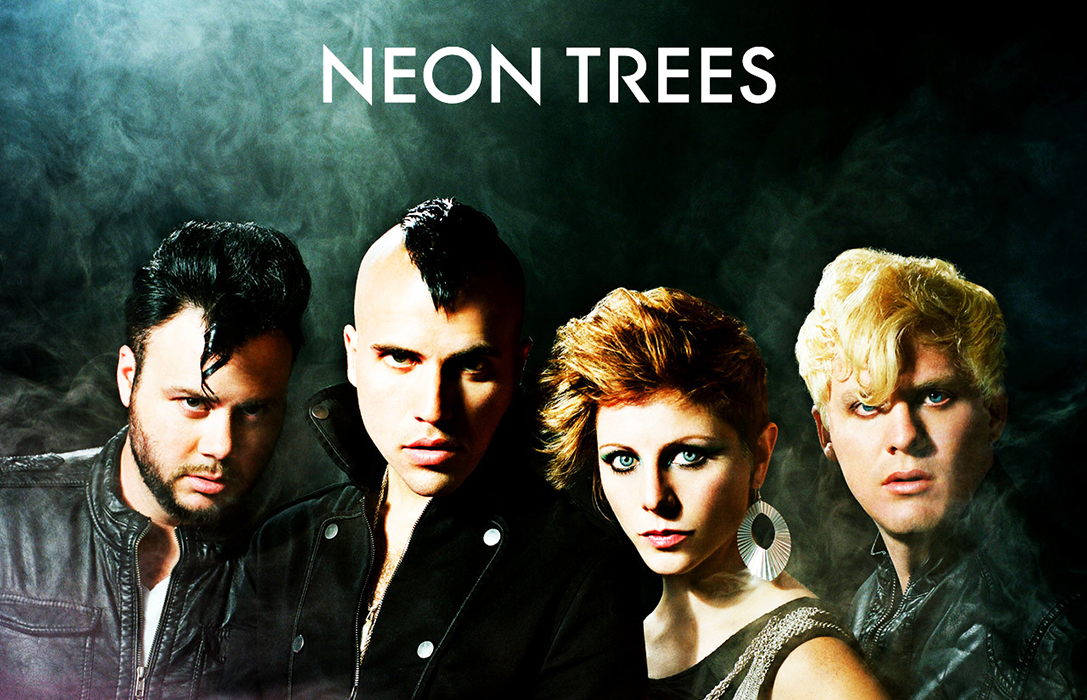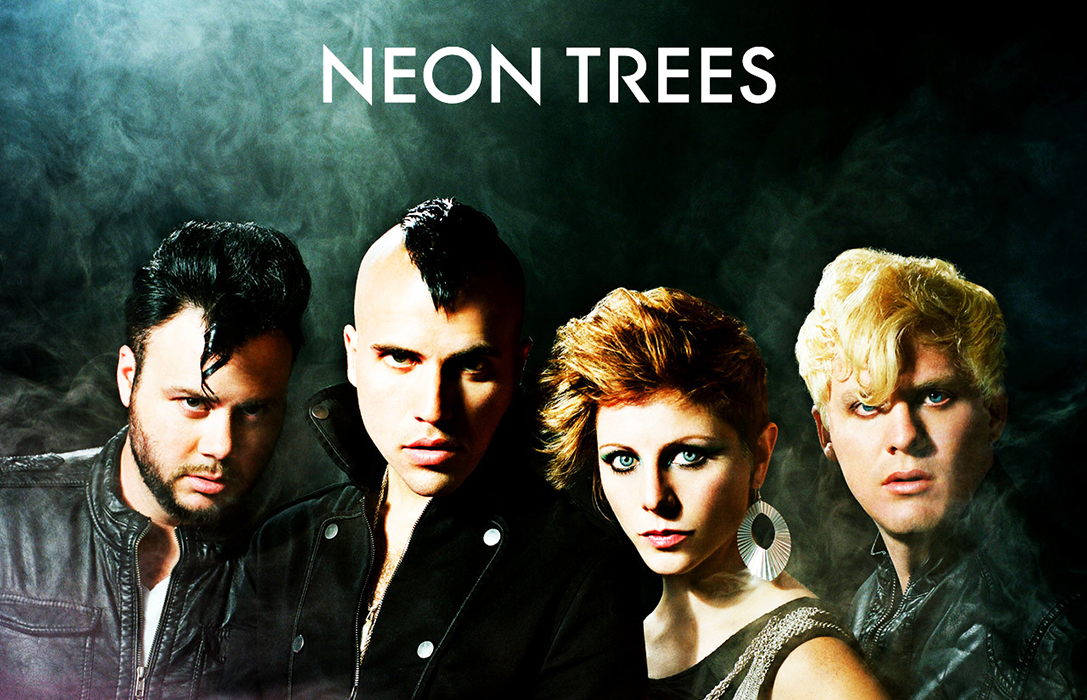 Neon Trees took a break from touring with Maroon 5 long enough to stop in Oklahoma on Saturday, June 1. The concert, held at Frontier City, was free with park admission.
The show started promptly at 8 p.m., just as the sun began to set. Lead singer Tyler Glenn got the audience excited with his electric energy and stage presence as the band opened with songs "Moving in the Dark" and "1983."
A few more songs in, Glenn spoke to the audience and said "up here we have the VIP folks," (acknowledging the people toward the front of the stage), "and back here we have… we'll just call you the working class," (acknowledging everyone else.)
"We're going to have a contest to see who can make the most noise."
After taking turns to see which group could sing the chorus of hit song "Animal" loudest, Glenn made his way into an audience of screaming people.
A group of people lifted Glenn up on their shoulders as he sang the opening lines of "Animal." Glenn then proceeded back to the stage to finish the song.
In between songs, a girl threw money and a note on stage. Glenn picked up both and remarked: "We don't want your money. I'll keep the love note though … even though that's so 90s of you."
The band kept the momentum going with a couple of songs from their latest album "Picture Show."
Glenn kept things interesting by continuously jumping up on stage equipment as he sang and at one point, swinging the microphone cable so it wrapped around his neck.
A little more than halfway through the concert, Glenn slowed things down with a piano version of "Your Surrender" which he dedicated to Oklahoma.
"We flew in yesterday when all the storms were hitting. We were scared because we are from Utah. As we were sitting downstairs, we decided if a tornado hit us, then it was just our time to go," Glenn said jokingly.
"But seriously, a lot of people were touched across the country and so were we. We're glad we could be here tonight."
As the band exited the stage a few songs later, the crowd began chanting "Neon Trees," and soon, the band returned for a two-song encore.
First was a cover of Human League's "Don't You Want Me" which automatically turned the concert into a dance party. Glenn's along with drummer Elaine Bradley's vocals sounded just as good, if not better than the original song's duet. The crowd automatically sang along with the recognizable chorus "don't you want me, baby."
Glenn's words before the last song were that of inspiration.
"Don't ever let anyone stop you from doing what you want. It's only clothes and hair dye," Glenn said. "And if they try to bring you down, just tell them, 'everybody talks'."
The band then ended by playing "Everybody Talks," their current single, which also had the crowd dancing and singing along.
After seeing the band twice before as an opening act, it was cool to finally get to see them as a headliner. Glenn's energy and crazy antics kept things fresh and fun throughout the show.
Overall, it was a perfect night of live entertainment, food, drinks, and riding roller coasters.
Rating: A+