Swim lessons offered for all ages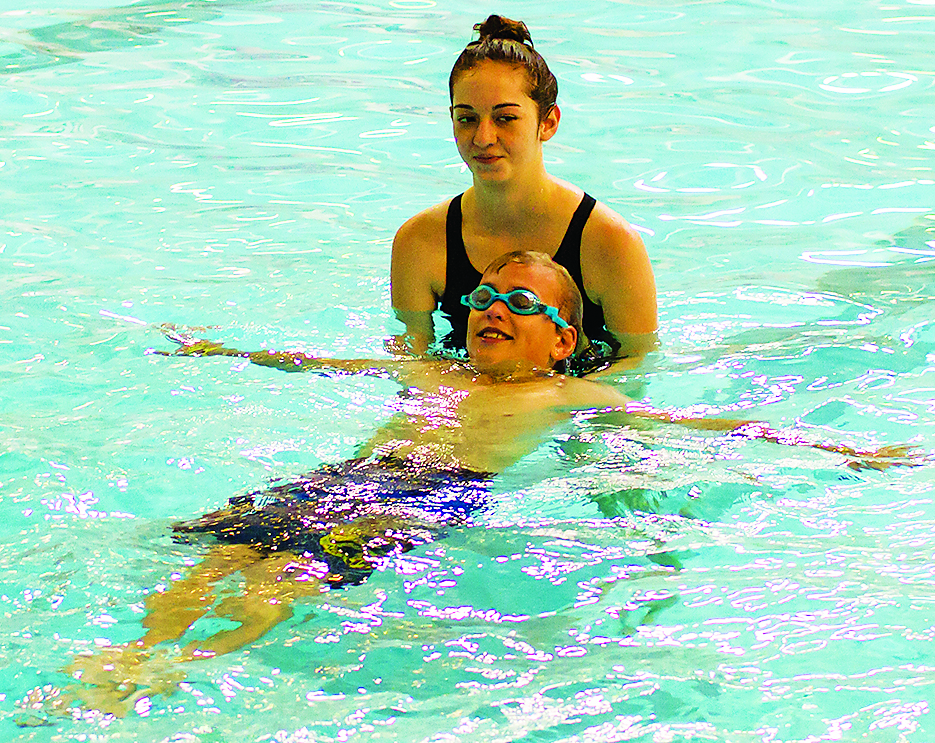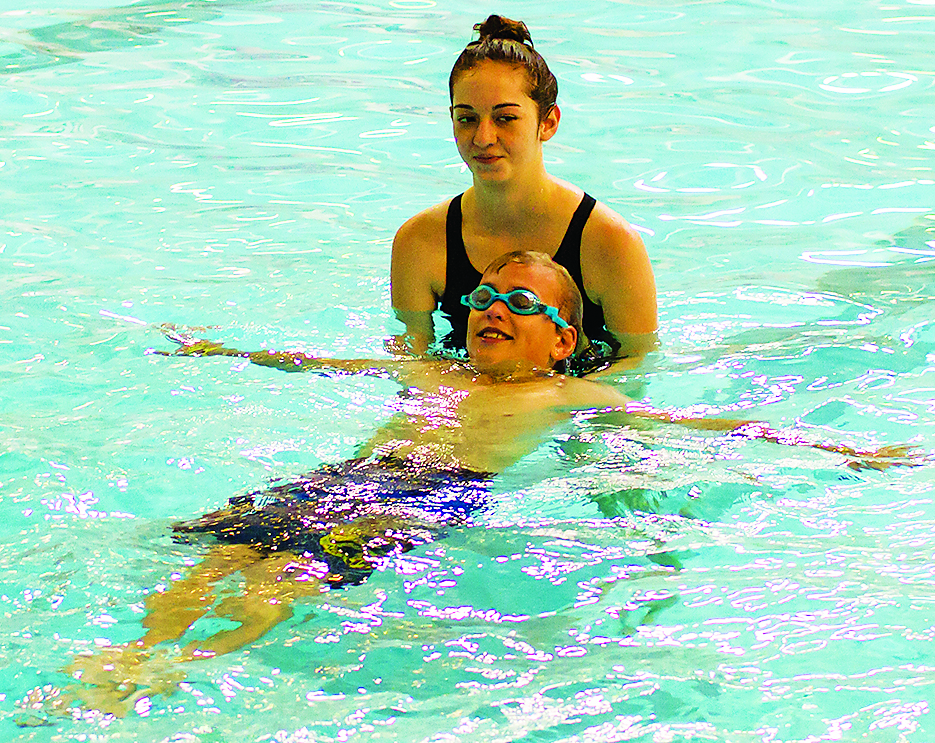 Ages 6 to 13 are able to participate in the School Age Beginners class. This class builds on the techniques also taught at the preschool level but incorporates water orientation into the mix. It's intended to help young swimmers transition into solo swimming.
The Advanced Beginner class has no age restrictions but participants must be able to swim five yards on their front and back. The class teaches front crawl with rhythmic breathing, back crawl, elementary backstroke and treading water.
Participates must be able to swim 15 yards on their front and back to get into the Intermediate class. According to the catalog, the class is intended to help increase strength and endurance while improving technique and teaching, sidestroke, back crawl, breaststroke and butterfly.
The Advanced class requires successful completion of the Intermediate skills test, according to the catalog. It focuses on coordinating and refining stroke mechanics and increases distance.
According to the catalog, adult lessons also are offered on an individual basis regardless of skill level. Those focus on the basics of bobbing, front and back floats, glides, rhythmic breathing, front and backstroke and breaststroke.
All OCCC swim class instructors are certified American Red Cross Water Safety Instructors.
For more information, contact Recreation and Fitness Director Roxanna Butler at 405-682-1611, ext. 7425.