Months After The Teacher Walkout, Teachers Say There IS Still More to be Done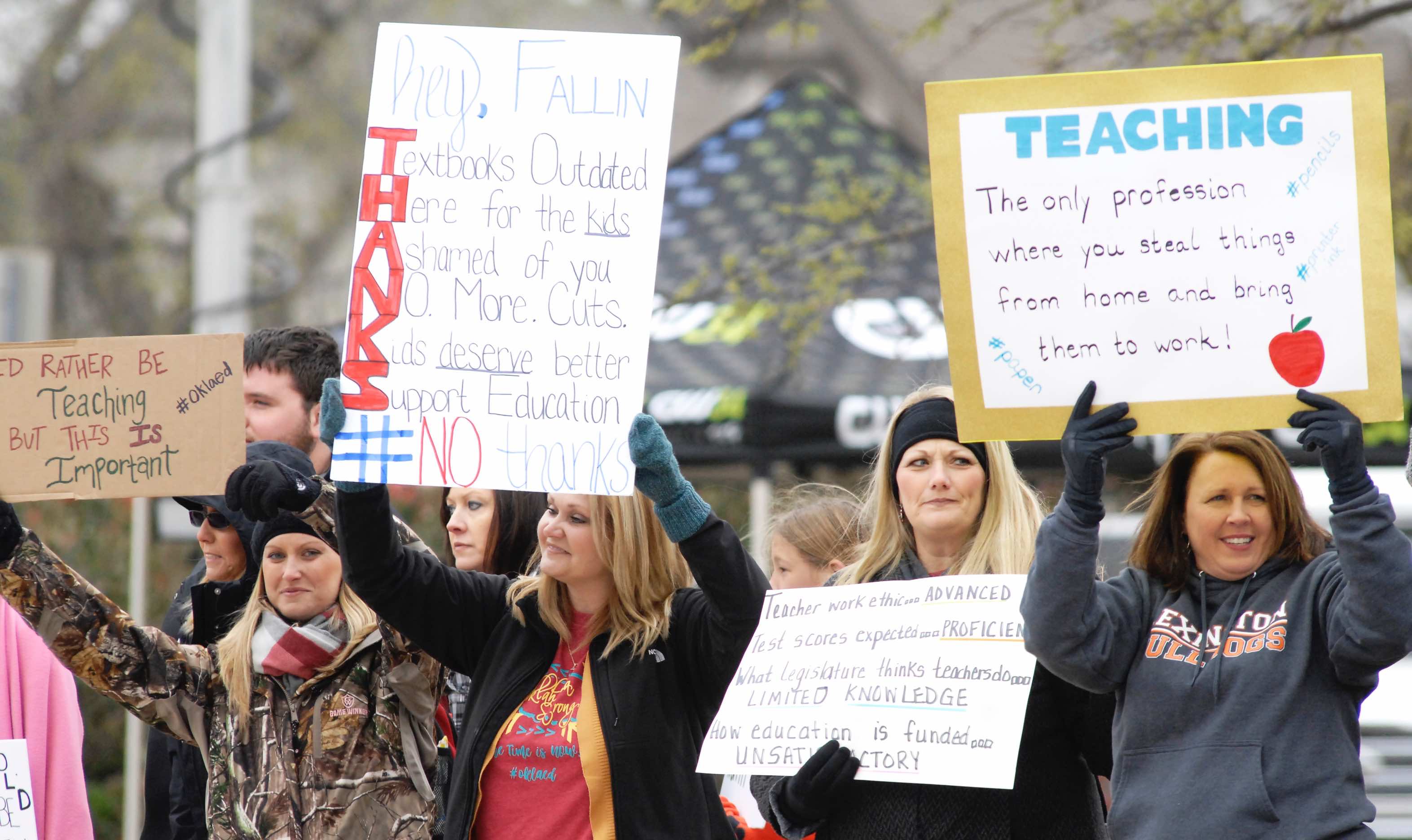 By Ryan Chapman
"Parents send the best things they've ever done to you, and they want you to do something with them every single day," Norman North High School teacher, Ladonna Martin said.
Martin's statement perfectly sums up the important challenge teachers across the state face each and every day. Educators are an essential part of society, responsible for shaping the minds of every upcoming generation, yet their salaries do not reflect their contributions. Before last April's walkout, Oklahoma teachers had not been recipients of raises from the state since 2008.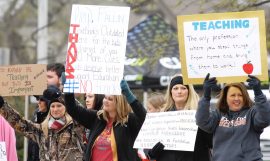 Martin has been teaching in Oklahoma for 25 years and has seen firsthand the impact funding cuts have had on schools.
"When I first started at Norman North, we had department budgets so we could actually spend money within our department for activities or things that would enrich the assignment or the lesson," she said. "Then, our department budgets were reduced and then taken away eventually."
Not only were the department budgets slashed, but also the incentives for the school to enroll their students in Advanced Placement classes have fallen by the wayside.
"The state took away the incentive for AP exam scores. We used to receive $100 for every student who scored a three or above [on the AP exam], and that went into our AP funding so we could go out of state for conferences or more professional development," she said.
Not only has the state removed the incentive for its students to take more rigorous classes, it has taken away funding allowing Oklahoma's teachers to better themselves to continue to provide the best education available to the children of Oklahoma.
Unfortunately for Martin, the largest hurdle she faces on a daily basis in the classroom is not a result of cuts to funding, but due to living with the autoimmune disease multiple sclerosis. The disease causes the body's immune system to target and fight against the nervous system, which can leave the person feeling exhausted, experiencing blurred vision and muscle weakness, numbness and problems focusing or recalling information.
"Teaching is exhausting, and I find that I am much more tired now. For example, I used to be a lot more active and I would go to basketball games and football games. Now I come home and I'm in bed by nine because I can't get up in the morning if I'm not in bed by then. I'm just worn out," she said.
Balancing treatments and teaching is an ongoing struggle as well.
"I did a treatment for a while where I did monthly infusions. Well that's a day out of school every month. Now I'm on a different treatment where I do two infusions a year and it's a weird combination. You want to be there in the classroom and you want to be there for your kids, but at the same time you know that you have to do these other things too. Its finding time for the two to be able to live together."
The financial burden of paying for these treatments is immense, especially on a teacher's salary. Many other teachers across the state have their own stories as well, working second jobs to make ends meet to provide for their own families after spending the day grooming Oklahoma's children. All of these factors, plus the lack of state mandated raises in 10 years, led to an eruption of frustration and a nine-day walkout to obtain raises and additional funding for public education.
The walkout may have come to a close, but its resolution left hard feelings on all sides. Those in the legislature and Governor Mary Fallin were unhappy with the response from the teachers, anticipating they would be swarming the capitol to thank them for passing House Bill 1010XX, which granted a raise of $6,100 a year on average. Instead, they were greeted with hundreds of angry educators, tired of their funding being overlooked which has resulted in a lack of textbooks, support staff and a lack of teachers themselves. Schools are turning to filling their open positions with those granted emergency teaching certifications. This response spurred Fallin to compare the striking teachers to a "teenage kid that wants a better car."
At least one state representative said the only reason the legislature even passed the raises in the first place was the initial threat of a walkout.
"The fear of the walkout created bill 1010XX (the bill that mandated the teacher raises), not the other way around" said Democratic Representative Jacob Rosecrants, a former teacher himself. "It happened quick, in four days. Four days. House, Senate, passed. That doesn't happen unless there is fear involved."
In the end, 1010XX and a series of bills raising certain tax incentives to pay for the raises were all that ended up being signed to law as a result of the walkout. And in the months since the walkout ended, there hasn't been much movement to further fund education. There is optimism that more help may be on the way however.
"I think that Governor Stitt wants to pass a teacher raise, several of the legislatures that I have talked to have discussed passing a raise and putting money in for class sizes, so I think that we're going to see a pretty active legislative session as they figure out how to take whatever revenue surplus they have and how to divide that up including into functions that have nothing to do with education, so it is going to kind of be a wait and see process with that as well," said Rick Cobb, superintendent of Mid-Del Schools
Cobb also added that he thinks, "our teachers are very appreciative of the raises and they recognize that it has made a huge difference. It is also helping us in the recruiting of teachers. But it hasn't really done anything to help with class sizes, support services or instructional materials, so we want to see more done on that end."
The battle against class sizes unfortunately won't be able to remedied by simply placing a cap on students per classroom either.
"When I started talking to both of my superintendents, they said we've got to be careful about that. We may not have enough room in our schools to be able to do a 24 mandated class or enough teachers, which is a big deal," said Rosecrants, who intends to take up the issue of class sizes this legislative session. "I'm actually going to be the house author a bill to ask school districts to at least give us a five year plan of how you are going to implement a smaller class size." Rosecrants acknowledges his proposal may not be heralded, as it doesn't take immediate action, but he asserts that it is a responsible step forward and most importantly it takes steps to address this major issue.
Despite the inaction, Martin remains optimistic that education will get more attention moving forward stemming from the walkout.
"I think that there is definitely more community support. I think that Norman was particularly super supportive in terms of what was happening and how to go about it. There are more pro-education members in Congress at the state level is helpful. I'm hopeful that there will be enough momentum still that we will see additional classroom funding."
While the political battles will rage on at the capitol, Martin and her peers will be right back to where they were before the walkout and where they have been since- working hard to raise the next generation of Oklahomans from their classrooms.
On her worst days, Martin motivates herself to push through. "I just keep in mind that what I'm doing is hopefully helping find their [her students] way in the world," she said.